Alan Jones praises Webber's great season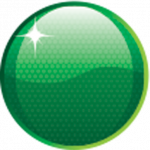 Despite losing the Formula One World Championship fight at the Yas Marina Circuit in Abu Dhabi, Mark Webber can hold his head high according to Australia's last F1 world champ Alan Jones.
Jones, who won the title 30 years ago with Williams, says that Webber's season – for both himself and Australia – was first class.
"It really wasn't the result we were hoping for. It was a shame, but even though he hasn't clinched the title, he has had a year to be proud of," Jones said.
"Four Grand Prix wins, he led the championship at various stages. He's lifted the interest in Formula One in this country considerably. I'm sure we had lots of people watching last night that wouldn't normally have watched had there not been an Aussie in contention. He has a lot to be proud of."
After a tense season between Webber and his Red Bull team-mate (and eventual world champ) Sebastian Vettel, Jones thinks that Webber needs to stick it out with the Austrian-owned organisation.
"I would suggest he stays there," he said.
"There is going to be some new regulations next year, and I think we all acknowledged that Adrian Newey is probably one of the best engineers in the business, and I think if anyone can get their minds around the new regulations and come out with an ultra competitive car again, it will be him.
"If I as Mark, that's where I'll be staying. Red Bull has demonstrated the ability to produce race winning scars. A few little politics aside, I think he is better than anybody anywhere."
See below for a full video interview with Jones on Webber …