Tight at the top of Rally GB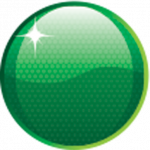 A tight battle for the lead at the final round of the World Rally Championship, Wales Rally Great Britain, with Sebastien Loeb less than five-seconds ahead of Petter Solberg.
Loeb started Saturday's opening test 1.8 seconds in front of the fellow Citroen driver but was initially unable to match the Norwegian, who claimed a brace of fastest stage times to edge clear.
But Solberg had no answer to Loeb – who was running first on the road – on the 11.15 kilometres of asphalt on the Four Ways Crychan stage and claimed that his rival had taken excessive 'cuts' through corners to drag mud and other debris onto the sealed stage surface to impede him.
Loeb brushed off the suggestion, where he reported overshooting a junction and stalling his engine on stage nine, before spinning on stage 11, which Solberg won to narrow Loeb's advantage to 2.5s.
Three more stage wins for Loeb in the afternoon appeared to make the Frenchman's win a certainty, only for Solberg to beat him on the final test of the day to keep the fight alive heading into Sunday.
"It has been difficult all day with the slippery conditions but I am pleased to be here at the finish," said Loeb. "It's still a good battle and I am enjoying it but it's not easy."
While Solberg's hopes of victory remain in the balance he can at least console himself with the fact a crash to Sebastien Ogier's has handed him a golden opportunity to claim second place in the final drivers' standings.
"I'm not thinking about finishing second in the championship, I'm thinking about winning this rally and I will keep attacking," said Solberg.
Jari-Matti Latvala can deny Solberg the runner-up spot in the final table providing he gets ahead of his works Ford team-mate Mikko Hirvonen and into third place on Sunday. At the completion of Saturday's stages, Latvala is 8.6s adrift of Hirvonen, who dropped time on stage 11 when he had to slow for a few errant sheep that had wandered onto the stage. Latvala also lost ground when his car's launch control failed at the start of stage 15.
On what could be his final appearance in the WRC for Citroen, Dani Sordo holds fifth overnight having lost ground with an overshoot in the morning.
Henning Solberg is sixth with British hero Matthew Wilson seventh, despite being greeted with heavy rain at the start of the final forest stage, which he completed under the cover of darkness.
Citroen Junior Team driver Kimi Raikkonen is eight having been saddled by a broken front-left spring for much of the day. Ken Block was 10th overall starting Saturday afternoon's loop of five stages but he hit trouble when a driveshaft failed on stage 12 and forced his retirement.
Ogier, who had been third after day one, has been confirmed as a retirement due to damage sustained to his C4's roll cage when he crashed out close to the finish of Radnor 1 (SS8).
Check out Ogier's accident

Day 2 : Rally GB
| | | | |
| --- | --- | --- | --- |
| 1 | Sebastien Loeb | Citroen C4 WRC | 2:32:24.0 |
| 2 | Petter Solberg | Ford Focus RS WRC | +0:04.8 |
| 3 | Mikko Hirvonen | Ford Focus RS WRC | +1:28.0 |
| 4 | Jari-Matti Latvala | Ford Focus RS WRC | +1:36.6 |
| 5 | Dani Sordo | Citroen C4 WRC | +1:52.0 |
| 6 | Henning Solberg | Ford Focus RS WRC | +5:01.4 |
| 7 | Matthew Wilson | Ford Focus RS WRC | +6:49.5 |
| 8 | Kimi Raikkonen | Citroen C4 WRC | +8:30.9 |
| 9 | Mads Ostberg | Subaru Impreza WRC | +11:02.3 |
| 10 | Andreas Mikkelsen | Skoda Fabia S2000 | +11:04.4 |