Sebastian Vettel takes maiden F1 world title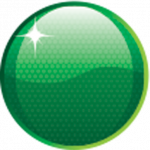 Sebastian Vettel has become the youngest ever Formula One World Champion after winning a tense finale in Abu Dhabi.
The 23 year old Red Bull driver had entered the race 15 points behind Ferrari's Fernando Alonso, but took a maximum 25 points thanks to a commanding lights-to-flag victory.
Alonso's championship bid eventually fell four points short after a disappointing showing.
Crucially, the Spaniard emerged from his pit stop on Lap 15 of 55 behind Vitaly Petrov and Nico Rosberg.
The Renault and Mercedes pilots had pitted under an opening lap Safety Car, and would remain in front of Alonso for the duration of the race.
Alonso's pit strategy had been designed to cover that of fellow championship contender Mark Webber, who was the first of the leaders to pit on Lap 12, complaining of heavy tyre wear.
Alonso emerged from his stop ahead of Webber after the Australian was held up by Toro Rosso driver Jaime Alguersuari.
Neither title contender could find their way past Petrov however, and would eventually finish seventh and eighth respectively.
Alonso's best chance of winning his third world crown soon rested with McLaren's Lewis Hamilton, who narrowly missed out on jumping Vettel in the pit stop cycle.
Hamilton pitted from second on Lap 23 and rejoined the race directly behind Kamui Kobayashi and Robert Kubica, while Vettel covered the Briton by pitting from the lead two laps later, and emerged narrowly infront of the Sauber, Renault and McLaren.
Hamilton's team-mate Jenson Button then led the race until making his stop on Lap 39 – rejoining behind Hamilton but well clear of Rosberg.
Kubica kept Hamilton at bay until falling back to fifth when he pitted on Lap 46, to lead home Petrov, Alonso, and Webber.
Alguersuari recorded a fine ninth place finish for Toro Rosso, with Ferrari's Felipe Massa tenth.
Seven time world champion Michael Schumacher was lucky to escape uninjured from a frightening first lap incident with Tonio Liuzzi.
The German lost control of his Mercedes while on the outside of team-mate Rosberg, and was collected heavily by Liuzzi.