Chaz Mostert wraps up Formula Ford title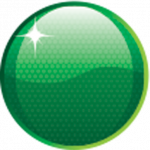 Chaz Mostert is the new Genuine Ford Parts Australian Formula Ford Champion after an eventful seventh round of the series at Symmons Plains today.
Mostert finished fifth in the final race of the weekend to clinch the title, after being forced to replace the gearbox on his Spectrum after Race 2. The quick change nearly forced him to miss the final race, but he made the grid with seconds to spare.
Wet conditions greeted the drivers for Races 2 and 3 and with Mostert's problems in the second race, Geoff Uhrhane took his first national series victory. He backed it up in Race 3 with second to team-mate Nick Foster to take the round ahead of Foster and series rookie Trent Harrison.
Foster was on fire in the wet conditions, making his way through the field after a slow start to the weekend and now sits just two points behind Uhrhane in the battle for second in the championship. Teammate Cameron Waters was quick all weekend, but an altercation with Ash Walsh in the final race saw him forced off the road and into the tyre barrier. He emerged unhurt, with Walsh receiving a 15 championship point penalty for his part in the accident.
The weekend however belonged to Mostert, who will be officially crowned champion at Sandown Motor Raceway next weekend.
"I wouldn't be champion today if it wasn't for all the guys at Synergy Motorsport and Borland Racing Developments. They did an amazing job to get the car ready for the final race and I'm just really thankful for that," Mostert said.
"I'm just ecstatic, we didn't really have enough speed in the rain, but it's just an awesome feeling. I can't really describe it; I'm just over the moon. I have to thank Synergy Motorsport for this season as well as Factory Enterprises and Monster Energy; it's been a great year so far."
Mostert will compete in the Fujitsu V8 Supercars Series next year with Miles Racing.
The final round of the Genuine Ford Parts Australian Formula Ford Championship will take place at Sandown International Motor Raceway in Victoria on November 19-21.
ROUND 7 – SYMMONS PLAINS, TAS
1. Geoff Uhrhane, Mygale SJ10a, 50
2. Nick Foster, Mygale SJ10a, 40
3. Trent Harrison, Mygale SJ10a, 36
4. Ashley Walsh, Spectrum 012, 31
5. Chaz Mostert, Spectrum 012, 30
6. Cameron Waters, Mygale SJ06a, 24
7. Matthew Hart, Mygale SJ011a, 20
8. Nathan Morcom, Spectrum 012, 20
9. Tom Williamson, Mygale SJ09a, 18
10. Andre Borell, Mygale SJ10a, 5
2010 AUSTRALIAN FORMULA FORD CHAMPIONSHIP (after seven rounds)
1. Chaz Mostert, 300
2. Geoff Uhrhane, 227
3. Nick Foster, 225
4. Ash Walsh, 190
5. Ryan Simpson, 150
6. Cameron Waters, 101
7. Adam Graham, 92
8. Trent Harrison, 68
9. Tom Williamson, 62
10. Nathan Morcom, 57