Mark Webber: The fat lady hasn't sung yet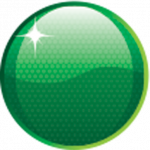 Mark Webber remains confident of challenging for the world championship in tomorrow's Abu Dhabi Grand Prix, despite a disappointing qualifying session at the Yas Marina Circuit.
Webber will start the race from fifth, the worst of the championship contenders, as team-mate Sebastian Vettel will start from pole, Lewis Hamilton second and Fernando Alonso third.
While frustrated, Webber refused to lie down without a fight.
"I'm not rapt of course, to be fifth on the grid is not very good," Webber told the BBC.
"It's disappointing of course but there is still a long way to go tomorrow.
"The fat lady hasn't sung yet. I would have liked to have been further up but I just couldn't get the pace."
Webber said he had not helped his own cause with the result.
"A lot of things can still happen in the race," he  said.
"I haven't helped things by our performance today but we've seen races change so we are not … the championship isn't decided today but it would have been nice to be further up.
"At the end of the day we are still in the hunt and that's the main thing."
CLICK HERE for a full qualifying report and results.