V8 drivers wish Webber well in F1 showdown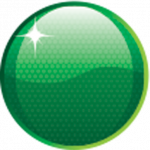 V8 Supercars drivers have come together to give Mark Webber a 'G'day and Good Luck' ahead of the final round of the Formula One World Championship at Abu Dhabi this weekend.
The majority of the V8 drivers gathered to send their best wishes to Webber, who will fight to be Australia's first F1 world champ in 30 years tomorrow night.
Webber currently sits second in the world title, eight points behind Ferrari's Fernando Alonso.
In the final practice session at the Yas Marina Circuit, Webber was second behind team-mate Sebastian Vettel.
Here is a collection of quotes from prominent V8 Supercars drivers and team members ahead of Webber's big race.
Jason Bright, Trading Post Racing: "It's been one of those years where they've all traded wins. Mark's done a great job this year, certainly he hasn't had the team 100 percent behind him. Alonso has, and that's why he has the advantage."
Jim Stone, Stone Brothers Racing: "He's just got to hang in the there and make it happen."
Jamie Whincup, TeamVodafone: "Fingers crossed the Red Bull is too quick. Especially in that last part of the track, under the hotel. I think his car will suit that part of the track."
Will Davison, Toll Holden Racing Team: "I think he can do it. It's all up in the air, it is anyone's game. I think for Mark, he is thriving on the pressure and thriving on a fast young team-mate who has been difficult. Mark has proved a lot of people wrong this year."