Title contenders dominate Abu Dhabi practice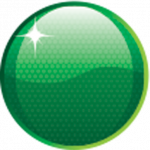 Formula One's championship contending drivers have dominated the two practice sessions at the Yas Marina Circuit ahead of this weekend's Abu Dhabi Grand Prix.
McLaren's Lewis Hamilton topped the times in the second session, with Australian hope Mark Webber in a competitive fourth place.
Webber's team-mate Sebastian Vettel was 0.2s behind Hamilton in second place, while Ferrari's title leader Fernando Alonso was third, marginally ahead of Webber.
The Australian had a planned engine change between the two sessions, and he says that he was happy with the progress the team made ahead of the biggest race meeting of his life.
"That was a good day," he said.
"We had an engine change in between the two sessions, which was planned. It was the usual suspects up at the front today and Fernando, Seb and I were pretty much on similar times. The car is close to what we had in Brazil, it's hard to develop a car which is pretty solid already.
"It feels a bit like we're in Bahrain here in terms of the engineers' office and in the car it feels like a normal weekend, but obviously there's a lot more at stake – that's the only thing that's changed, but you can't try any harder."
Hamilton was pleased to occupy the top spot at the end of the first day, but admits that the Red Bulls are still the cars to chase.
"I am really, really happy," he said.
"The guys managed to improve the rear wing – it has not been working since Suzuka and finally it is!
"We knew that it would hold some potential and today we've got proof of it. The car felt really great and I am very hopeful for qualifying and I will give 120 percent. It will be tough as I see the Red Bulls are still quick but from what we have seen today we are closer than ever before."
Qualifying for the final F1 race of the year will be shown live on ONE HD tonight from 11.50pm EDT.
Practice 1
| | | | | |
| --- | --- | --- | --- | --- |
| Pos | Driver | Team | Time/Retired | Gap |
| 1 | Sebastian Vettel | RBR-Renault | 1:42.760 | |
| 2 | Lewis Hamilton | McLaren-Mercedes | 1:43.369 | 0.609 |
| 3 | Jenson Button | McLaren-Mercedes | 1:43.785 | 1.025 |
| 4 | Mark Webber | RBR-Renault | 1:43.840 | 1.080 |
| 5 | Robert Kubica | Renault | 1:44.080 | 1.320 |
| 6 | Fernando Alonso | Ferrari | 1:44.121 | 1.361 |
| 7 | Michael Schumacher | Mercedes GP | 1:44.199 | 1.439 |
| 8 | Kamui Kobayashi | BMW Sauber-Ferrari | 1:44.604 | 1.844 |
| 9 | Nico Rosberg | Mercedes GP | 1:44.718 | 1.958 |
| 10 | Nick Heidfeld | BMW Sauber-Ferrari | 1:44.737 | 1.977 |
| 11 | Felipe Massa | Ferrari | 1:45.160 | 2.400 |
| 12 | Vitaly Petrov | Renault | 1:45.445 | 2.685 |
| 13 | Rubens Barrichello | Williams-Cosworth | 1:45.474 | 2.714 |
| 14 | Adrian Sutil | Force India-Mercedes | 1:45.552 | 2.792 |
| 15 | Vitantonio Liuzzi | Force India-Mercedes | 1:45.585 | 2.825 |
| 16 | Jaime Alguersuari | STR-Ferrari | 1:46.003 | 3.243 |
| 17 | Nico Hulkenberg | Williams-Cosworth | 1:46.644 | 3.884 |
| 18 | Sebastien Buemi | STR-Ferrari | 1:47.105 | 4.345 |
| 19 | Timo Glock | Virgin-Cosworth | 1:48.450 | 5.690 |
| 20 | Jarno Trulli | Lotus-Cosworth | 1:48.472 | 5.712 |
| 21 | Lucas di Grassi | Virgin-Cosworth | 1:49.375 | 6.615 |
| 22 | Bruno Senna | HRT-Cosworth | 1:49.590 | 6.830 |
| 23 | Christian Klien | HRT-Cosworth | 1:50.274 | 7.514 |
| 24 | Fairuz Fauzy | Lotus-Cosworth | 1:51.705 | 8.945 |
Practice 2
| | | | | |
| --- | --- | --- | --- | --- |
| Pos | Driver | Team | Time/Retired | Gap |
| 1 | Lewis Hamilton | McLaren-Mercedes | 1:40.888 | |
| 2 | Sebastian Vettel | RBR-Renault | 1:41.145 | 0.257 |
| 3 | Fernando Alonso | Ferrari | 1:41.314 | 0.426 |
| 4 | Mark Webber | RBR-Renault | 1:41.315 | 0.427 |
| 5 | Robert Kubica | Renault | 1:41.576 | 0.688 |
| 6 | Felipe Massa | Ferrari | 1:41.583 | 0.695 |
| 7 | Vitaly Petrov | Renault | 1:42.096 | 1.208 |
| 8 | Jenson Button | McLaren-Mercedes | 1:42.132 | 1.244 |
| 9 | Vitantonio Liuzzi | Force India-Mercedes | 1:42.203 | 1.315 |
| 10 | Nico Rosberg | Mercedes GP | 1:42.222 | 1.334 |
| 11 | Michael Schumacher | Mercedes GP | 1:42.246 | 1.358 |
| 12 | Nico Hulkenberg | Williams-Cosworth | 1:42.449 | 1.561 |
| 13 | Adrian Sutil | Force India-Mercedes | 1:42.535 | 1.647 |
| 14 | Kamui Kobayashi | BMW Sauber-Ferrari | 1:42.768 | 1.880 |
| 15 | Rubens Barrichello | Williams-Cosworth | 1:42.914 | 2.026 |
| 16 | Nick Heidfeld | BMW Sauber-Ferrari | 1:42.950 | 2.062 |
| 17 | Jaime Alguersuari | STR-Ferrari | 1:43.128 | 2.240 |
| 18 | Sebastien Buemi | STR-Ferrari | 1:43.584 | 2.696 |
| 19 | Heikki Kovalainen | Lotus-Cosworth | 1:45.180 | 4.292 |
| 20 | Timo Glock | Virgin-Cosworth | 1:45.259 | 4.371 |
| 21 | Jarno Trulli | Lotus-Cosworth | 1:45.612 | 4.724 |
| 22 | Lucas di Grassi | Virgin-Cosworth | 1:46.053 | 5.165 |
| 23 | Christian Klien | HRT-Cosworth | 1:47.210 | 6.322 |
| 24 | Bruno Senna | HRT-Cosworth | 1:47.434 | 6.546 |