Glen Raymond wins Rally Victoria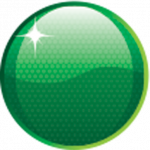 Glen Raymond has taken victory in Rally Victoria – the final round of the Australian Rally Championship.
Torrential rain in the West Gippsland forests organises decided in consultation with the local and state government authorities to cancel this afternoon's stages due to deteriorating conditions and potential road damage.
As a result, the last five forest stages were cancelled. During the half-way service break at Lardner Park, the teams were held in Parc Ferme until the final Stage, Lardner Park, was run at 2:00pm.
"We're really happy because today it's been so slippery and foggy," said Raymond. "It's really hard to listen to the pace notes- but we've gone with a consistent approach and it's paid off."
Raymond won by 40 seconds ahead of Justin Dowel, with Mark Pedder a further 30-seconds back.
"We started okay, but we picked up some fence wire on one of the stages about 10 kays from the finish and blew the tyre out," said Dowel.
"We then had a fairly major spin because we were running on the rim and did some damage to the intercooler. It could have been a lot worse."
After being the 'story of the day' yesterday due to mechanical dramas, the Tankformers Subaru of Simon and Sue Evans were once again the hot topic of conversation after a phenomenal performance in the morning's stages. The Victoria crew won every stage through the morning- some stage wins by as much as 30 seconds in an absolutely dominant performance.
Check out the interviews with the leading crews


FINAL RESULTS: Rally Victoria
| | | | |
| --- | --- | --- | --- |
| 1 | Glen Raymond | Mitsubishi Lancer Evo X | 01:31.0 |
| 2 | Justin Dowel | Mitsubishi Lancer Evo IX | +0:40.2 |
| 3 | Mark Pedder | Mitsubishi Lancer Evo IX | +1:10.0 |
| 4 | Ryan Smart | Toyota Corolla Sportivo | +2:02.6 |
| 5 | Leigh Hynes | Subaru Impreza WRX | +3:01.1 |
| 6 | Steve Shepheard | Mitsubishi Lancer RS Evo X | +4:59.0 |
| 7 | Michael Boaden | Mitsubishi Lancer Evo IX | +5:13.6 |
| 8 | Eli Evans | Honda Civic Type R | +6:39.2 |
| 9 | Bruce Fullerton | Mitsubishi Lancer Evo VI | +8:46.5 |
| 10 | Mike Bailey | Mitsubishi Lancer Evo VI | +10:11.4 |