Chevy engine for Penske in IndyCar from 2012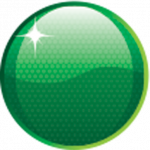 Chevrolet will re-enter the IZOD IndyCar Series in 2012 when new regulations are introduced for chassis and engines.
The bowtie brand's IndyCar plans were confirmed today in an announcement at Indianapolis Motor Speedway.
"Indianapolis Motor Speedway has been a proving ground for manufacturers since Louis Chevrolet, our co-founder, first raced here in 1909," said Chris Perry, vice president of Chevrolet Marketing.
"Our return to IndyCar as Chevrolet enters its centennial year is natural. At the same time this engine program will be a showcase for the efficient and powerful engine technologies that parallel new Chevrolet vehicles like the Camaro, all-new Cruze compact and Equinox crossover."
Chevrolet will supply multiple teams in 2012, with Roger Penske's operation the first to run with Chevy power.
Penske made the first approach to General Motors via his engine company Ilmor, which currently builds the Honda IndyCar powerplants.
Honda will run its own engine program from 2012, with Ilmor to switch its efforts to the Chevrolet program.
The General Motors brand has a rich history in IndyCar competition, dating back to its domination at Indianapolis with Roger Penske's team in the 1980s.
"Ilmor was the team to partner with Honda to build the current racing engine," said Penske.
"Honda made the decision going into 2012 that if there was going to be a new engine they wanted to do that on their own and not utilise Ilmor, so at that point, being a shareholder of Ilmor, I said let's go out and look for a world-class manufacturer that might be interested in partnering with Ilmor from a technical standpoint and a support standpoint.
"We went around to various manufacturers, and Chevrolet showed some interest. They were interested in understanding the rules, and the committee got together with them. My role was to introduce Ilmor to General Motors once again, and we've had success with them, and, obviously, committing to running the engine again in our cars over the next several years."
Honda is pleased to have competition between engine manufacturers back in IndyCar racing.
"We want to take this opportunity to welcome Chevrolet back to the IZOD IndyCar Series," said Erik Berkman, president, Honda Performance Development.
"Although we are certainly proud of HPD's numerous accomplishments during our tenure as single engine supplier to the Series – including an active and unprecedented streak of five consecutive Indianapolis 500s completed without an engine failure – we have repeatedly and unequivocally expressed our desire for engine competition within the Series, dating even from our first days of sole supply, in 2006."
Chevrolet has also expressed interest in designing and supplying aero kits for the standard Dallara chassis that will also be introduced from 2012.