Chaz Mostert one step closer to FFord title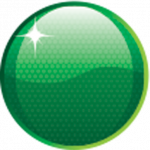 Chaz Mostert has moved one step closer to the 2010 Genuine Ford Parts Australian Formula Ford Championship by winning race one of Round 7 at Symmons Plains in Tasmania today.
Despite missing out on pole position to fellow Spectrum driver Ash Walsh, Mostert wasted no time, moving into the lead of the race on lap one. Walsh and 15-year-old Cameron Waters joined Mostert at the front as the three set about building a gap on the rest of the field.
The lead changed hands continually throughout the race with Mostert leading into the final lap. A bold move from Waters to take the lead in the last corner didn't come off and saw Waters drop down the order after an impressive race, handing victory to Mostert.
Walsh came home in second position, while Geoff Uhrhane also benefited from Waters' last lap error to take third after a lonely race. Championship challenger Nick Foster recovered to eighth after a tough qualifying and first lap of the race, running strongly in the final laps, but it was Mostert, who took his seventh straight victory.
"It was a tough race the whole way, but a really enjoyable fight with Cameron and Ash right to the end," Mostert said.
"It's a hard track to get a break and with Cameron so quick here this weekend, I really had to work to keep him behind, especially on the last lap. We're in a position now where we don't need to win every race to win the championship, but I'm really enjoying racing at the front."
Round 7 of the championship continues tomorrow with races two and three at Symmons Plains Raceway.