BJR docked 100 teams points for GC crash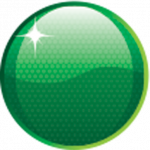 The Brad Jones Racing team has been docked 100 teams points for its part in the start line incident at the Armor All Gold Coast 600.
Following a stewards hearing into an incident near the start/finish line involving Andrew Jones (Team BOC) and Scott Dixon (Jack Daniel's Racing), the BJR team was penalised when Dixon collided with the back of Jones's Commodore.
The BJR team ordered Jones to slow down so the team could check damage on the car. Dixon hit the back of the Team BOC car after being blinded by the Castrol EDGE Commodore of Greg Murphy/Yvan Muller.
The stewards report found that by slowing from approximately 175kmh to approximately 34kmh in about 80 meters, Jones slowed to a speed which was excessively slow and unsafe in all the circumstances.
THE FINAL RACE OF THE 2023 REPCO SUPERCARS CHAMPIONSHIP ON ONE OF THE WORLD'S BEST STREET CIRCUITS. GO ALL IN AT THE VAILO ADELAIDE 500, CLICK HERE TO BUY TICKETS
The report said that "Car #8 thereby created a very dangerous situation beyond the expectation of the other drivers who had reduced speed and were traveling at a much higher but safe speed in accordance with the Flag signals being displayed."
Team owner Kim Jones said that the penalty was frustrating.
"If you read the Safety Car or yellow flag rule, it says that you have to slow down because the track may be partially blocked," Jones said.
" If someone runs into the back of you on the road, you're liable.
"I find it a little bizarre that we were fined 100 points, when the most that any team has been fined is 15 points this year, and the other car walked away scot free.
"It's a bit hard to take, but at the end of the day, you just got to move on."