Where are they Now? Tony Gaze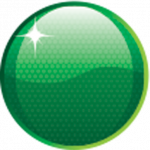 In this week's edition of 'Where are they Now? Speedcafe.com.au speaks to Australia's Formula One pioneer Tony Gaze.
Gaze was an RAF Pilot during the second World War and raced in the 1952 Formula One World Championship.
The step-grandfather of current V8 drivers Alex Davison, from IRWIN Racing, and Will Davison, from Toll HRT, married the widow of Lex Davison, he played an important role in the eventual establishment of the Goodwood Festival of Speed and was the first Australian to run a team in Europe.
As the nation closely watches Mark Webber this weekend, we turn the clock back 60 years to introduce Australia's original F1 star.
CLICK HERE to read more on Tony Gaze.