Pastrana moves to NASCAR with Waltrip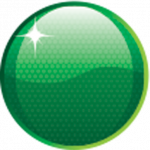 Extreme sports star Travis Pastrana will pursue a career in NASCAR from next season in partnership with Michael Waltrip Racing.
After mining gold medals in the X Games, shattering jump records on both motorcycles and automobiles and starring as a cultural icon for the action sports world, the star of MTV program 'Nitro Circus' is ready to turn his attention to America's most popular form of motorsports.
Pastrana will drive in seven races in the 2011 NASCAR Nationwide Series with Pastrana-Waltrip Racing, the Nationwide operation of MWR that ran as Diamand-Waltrip Racing in 2010 with young driver Trevor Bayne behind the wheel.
The deal, which was announced today without confirmation of sponsorship, is a collaboration between Pastrana, MWR, the Betchel family and Wasserman Media Group.
Gary and Blake Bechtel backed Bayne's 2010 campaign, resulting in the 'Diamond Waltrip' moniker, while WMG were the marketing and PR firm behind Pastrana's rallying activities.
Pastrana, one of the most recognised extreme athletes in the world, moved into four wheel motorsport several years ago, racing in the Rally America series in a Subaru WRX with backing from Red Bull.
He will now turn his attention to NASCAR competition in an MWR Toyota Camry, likely to get up to speed with stock car racing in the K&N Pro Series and ARCA Re-Max Series before increasing his Nationwide commitments to at least 20 races in 2012.
"I've been following NASCAR closely for years as a fan of the sport with competing in the sport a life-long dream," said Pastrana.
"I decided it was time to try and turn that dream into reality and with the help of the Bechtel family, Michael Waltrip Racing and Wasserman Media Group I'm now one step closer!"
Pastrana's addition to the NASCAR community will be a coup for the sport, which has also benefitted from access to a new fan base this season due to Danica Patrick's move into the Nationwide Series at the start of 2010.
"Travis has built an enormous and unique following all over the world," said Waltrip, a two-time Daytona 500 champion.
"As a race team owner, we are always looking for ways to deliver to our partners and engage our fans better. This is an opportunity to showcase our company and our sport to a new generation of young fans.
"We're also looking for that next big star. Travis already is one and action sports is full of talented athletes. Having Travis as a part of our program adds another great dimension to our team and NASCAR."
Pastrana, who has built his 'Nitro Circus' television series into a touring show and also upcoming feature film, will confirm more plans in January, with sponsorship and activation likely to be skewed towards his massive youth following.