Italian star vows to be back in 2011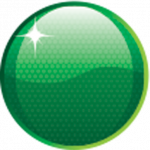 Toninelli was the star of the show against some of Australia's top karters aboard a KZ2 specification gearbox kart on his way to claiming the $5,000 winner's cheque ahead of Daniel Currey and the Patrizi brothers Michael and Hayden.
The former European Champion indicated that the Rollasole International has the potential to become one of the spectacles on the world karting stage in a similar fashion to America's SuperNationals in Las Vegas.
"We'll be back next year with Lenzo kart, hopefully with two drivers and if the schedule fits and the opportunity is right I would say that there will be more European teams seriously look at this event for next year," said Toninelli.
"The Kalgoorlie track was great for testing new equipment, the layout was great and the competition was very strong – it was definitely one of the more exciting tracks and events that I've competed at.
"The organisation of the event was impressive and I've had a great time out here. I got the opportunity to race under lights (the final was held under lights on Saturday night) and even go looking for Gold the following day – it's been great."
The Rollasole Invitational formed a part of the Eastern Goldfields Kart Club's Annual Dash for Cash event and with the assistance of Michael Patrizi attracted the likes of CIK Stars of Karting Series drivers Justin Ruggier, Jordie Lindstrom, Jason Pringle, Kyle Ensbey and Max de Meyrick. It was arguably the strongest field assembled in WA since the 1999 National championships at the same circuit.
Italian karting star Roberto Toninelli has vowed to return to Australia in 2011 to defend the Rollasole Invitational crown he won in Kalgoorlie, Western Australia last weekend.