Australian F1 GP under threat in fee dispute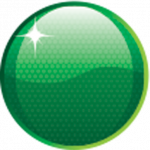 The Australian Grand Prix Corporation and CAMS are in the midst of a dispute that could see Australia's leg of the F1 season erased from the 2011 calendar.
AGPC Chairman Ron Walker is accusing, CAMS, who supply race officials and other key personnel to run the event, of holding the event to ransom, claiming that CAMS is requesting an $800,000 payment to run the four-day international event.
The dispute will go before the FIA World Motor Sport Council on November 19.
Walker has threatened to sack CAMS and hire organisers from another Grand Prix to run the Australian race. CAMS also act as consultants at the Grands Prix in Singapore and Korea, a role they also held in the formative years of the Bahraini GP.
In return, CAMS has suggested that it could officially request that the FIA remove the Formula 1 Australian GP from the 2011 calendar should Walker seek officials separate of CAMS.
Walker told AAP journalist Rob Grant in Abu Dhabi that he saw the CAMS fee as too high, calling for competition via a tender process.
"We call tenders to all the services to the Grand Prix and CAMS were unwilling to comply with our request," Walker told AAP.
"Then the (Victorian) Government decided that as CAMS was a monopoly, they wanted competitive tendering in all pricing, which is what the ACCC demands.
"But CAMS have resisted and have said to the World Motor Sport Council that if the Australian Grand Prix do not comply then we will apply to have them removed from the calendar.
"We will not sign a new contract with CAMS unless they modernise their management and reduce their prices.
"They are charging us too much. All the officials are voluntary and we provide all the uniforms and food."