Vettel could succumb to pressure: Jones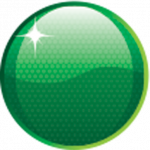 Australia's last Formula One world champion Alan Jones says that of the two Red Bull Racing drivers, Sebastian Vettel is the man who is most likely to succumb to the pressure of the title fight.
Jones, winner of the 1980 Formula One world title, says that Webber has proven to be mentally tougher than Vettel this season, even if the German has been faster on occasion.
Ahead of this weekend's Formula One world championship, News Limited national motoring editor Paul Gover spoke to Jones, who is backing Webber to defeat Vettel, and pending championship leader Fernando Alonso's position, win the world title.
"At the end of the day, all Mark has to do is what he has been doing. He knows how to go about it. And he's got a great piece of equipment to do it," Jones said.
"At the end of the day, when he (Vettel) doesn't do anything stupid, he's proven to be quicker than Mark. But with this pressure he might succumb.
"The key is the same key to winning any Grand Prix. You've got to qualify well as you possibly can, on the front-row if possible and pole if you can, then do a nice start and piss off into the distance."
Jones says that Webber's toughness is due to his grounding and upbringing in the sport.
"Mark has come up the hard way," he said.
"The others to some degree have got a silver spoon in their mouths.
"He's just got to treat it like another Grand Prix. He can not go in preoccupied with the championship."
For more on the F1 season finale at the Abu Dhabi Grand Prix, CLICK HERE for Speedcafe.com.au's exclusive F1 Race Guide.