Pye to compete in Toyota Racing Series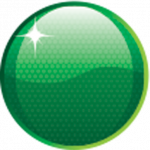 Australian international hopeful Scott Pye will compete in the Toyota Racing Series this year.
The South Australian competed in the class last year before heading over to race in, and eventually win, the British Formula Ford Championship.
Pye, who will soon confirm that he'll race in the British F3 Championship, will drive with Trevor Sheumack's ETEC team, which took him to the 2009 TRS rookie title.
Pye will be partnered by 17-year-old Wellington driver Jamie McNee in the team's second entry.
The 20-year-old told Speedcafe.com.au that he has unfinished business in the TRS category.
"I am really excited about returning to TRS, I have fond memories of the category from when I competed in it in 08/09 and I am looking forward to hopefully going one better next year and taking out the title," Pye told Speedcafe.com.au.
"We won races in 08/09 and I feel confident that we will be straight back on the podium in January.
"I am excited about reuniting with ETEC, I feel as though we have some unfinished business."
"For me the main goal other than winning the championship is to gain invaluable experience in a wings and slicks category before I head back to the UK to compete in the British International F3 championship."
2011 Toyota Racing Series Schedule
Round 1: 14-16 January, 2011 Teretonga Park, Invercargill, Spirit of a Nation
Round 2: 21-23 January, 2011 Timaru International Raceway, Timaru, Timaru Herald Trophy
Round 3: 4-6 February, 2011 Hampton Downs, Auckland, New Zealand Motor Cup
Round 4: 11-13 February, 2011 Manfeild, Feilding, NZ Grand Prix (along with the Dan Higgins Trophy and Dorothy Smith Memorial Cup)
Round 5: 18-20 March, 2011 Taupo Motor Racing Circuit, Taupo, Denny Hulme Memorial Trophy