Brabham predicts Alonso to hold title lead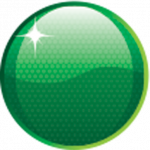 Australian international driver David Brabham is predicting Ferrari's Fernando Alonso to hold onto his Formula One title lead and wrap up his third crown this weekend at the Yas Marina Circuit, Abu Dhabi.
Brabham, who drove for IRWIN Racing in the recent V8 endurance races, told Speedcafe.com.au in his exclusive 'Café Crew' column that he thinks that Alonso has done enough to win this year's title – even if he hopes Webber can overcome him.
"My head is telling me that Alonso will win, but my heart is cheering for Mark," he said.
"For Mark to win the championship, it needs to be a total team effort.
"Anything can happen, though. Sebastian Vettel still has a shot at the championship.
"I can understand why Red Bull isn't doing team orders. Team orders would have benefited Mark in the lead up to this last race. If they'd done it several races ago, he'd be world champ now.
"But Fernando Alonso and Ferrari will be hard to beat, and I find it hard for them to be beaten from here.
"As much as I'd love Mark to win, I think Alonso will be world champ and Mark will be second."
For more with David Brabham, CLICK HERE for his Café Crew column.
And for more on the F1 finale, CLICK HERE for Speedcafe's F1 Race Guide.