Schenken: Webber's title run might be too late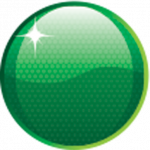 Respected Australian racing identity Tim Schenken will be cheering for his countrymen Mark Webber to win this weekend's Abu Dhabi Grand Prix, but admits that he may have left his title run too late.
Schenken, who started in 36 Grands Prix, taking one podium and scoring seven world championship points, says that Webber is clearly one of the best drivers in the world, however, at 34 years of age, his time is almost up.
"Mark needed these opportunities five years ago," Schenken told Speedcafe.com.au.
"Mark is clearly one of the best in the Formula One. He's clearly a winner, but unfortunately for Mark, he doesn't have age on his side, whereas Vettel has.
"There comes a point where age and experience and youth and exuberance overlap.
"There's no doubt that Vettel is the future for Red Bull. Mark renews his contract year by year, and he has said that when it comes time to renew, he is not interested in driving for a lesser team – he's only interested in driving for a winning squad.
"This is easily his best chance to win the world title."
Schenken, who is the Race Director for the V8 Supercars Championship Series, says he'll be on the edge of his seat, watching the F1 race at Yas Marina.
"The last race is going to be fascinating," he said.
"If you've read all the quotes from Mark and Sebastian, it's going to be interesting. I don't think you'll know the answer until the last lap of Abu Dhabi next weekend.
"They've got some interesting politics within Red Bull, which makes it even more interesting.
"It is a divided team. It's interesting politics with Red Bull's 'team planning.' I won't call them team orders! With some team planning, Mark would have been well ahead, but that's the way they run their team.
"Of course I want to see an Australian win, but the Austrians want to see a German win …"