FIRST PICS: Sydney street circuit underway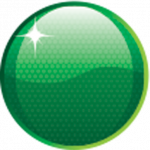 The first concrete barriers, grandstands and overhead bridges have been put in place ahead of next month's V8 Supercars finale – the Sydney Telstra 500.
After its ultra-successful debut last year, the second-running of the street race around the Sydney Olympic Park precinct is just 23 days away.
Most of the concrete walls have been put in place, while the overpasses are currently being erected.
As you can see by the images, the roof on the temporary pit lane structure is not complete and will be placed on top in the coming weeks.
THE FINAL RACE OF THE 2023 REPCO SUPERCARS CHAMPIONSHIP ON ONE OF THE WORLD'S BEST STREET CIRCUITS. GO ALL IN AT THE VAILO ADELAIDE 500, CLICK HERE TO BUY TICKETS
At the first event, 180,000 fans came through the gates, and according to V8 Supercars officials, they predict that record to be smashed with the presence of rock and roll heroes Guns 'n Roses on Saturday night.
Jack Daniel's Racing's Todd Kelly says that he he is looking forward to the event and predicts it to only improve after its impressive first meeting.
"The success of the first Sydney event was huge. It's always a bit of a nervous time for everyone involved in V8 Supercars when they take on such a big thing," he said.
"If something like that fails that is bad news. So I was a little bit apprehensive and had my fingers crossed hoping it would work.
"But to get there and see the joint absolutely going off was just massive. To see that event work so well was very pleasing from the point of view that it meant a lot for our category as a whole."
Kelly says that the circuit, designed by six-time Bathurst winner Mark Skaife, is one of the hardest tracks on the V8 calendar.
"The track is tough on the cars, tough on the drivers and tough on your mind," he said.
"The way the track changed every lap and the way the circuit was breaking up last year, to get around it in one piece every lap in the race was actually a major challenge in itself and it showed because only half the field finished the Sunday race last year.
"A joint that is so challenging is a place that I really like. A lot of the development work, engineering and research and development we have done for my car this year will be well suited to a lot of the corners at Sydney so I'm really looking forward to applying the things we have learned about our Jack Daniel's Commodore to that track this year and to see how we go.
"It's a really challenging track but I like it. It's definitely one of the good ones."
The Sydney Telstra 500 will be held at Sydney Olympic Park from December 3-5.