Wilson Security and SBR go separate ways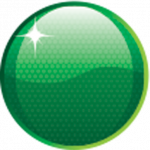 Wilson Security will not be the major backer of the #47 James Rosenberg Racing entry in next year's V8 Supercars Championship Series.
Wilson Security boss John McMellan and the Stone Brothers Racing (preparer of the #47 Falcon) team will not be associated next season after the pair has decided to go its separate ways.
The security company has been involved in as many as four racing categories this year, including V8 Supercars, Touring Car Mastersm Australian GT and V8 Utes, and McMellan said that he will use this opportunity to review his position in the sport.
"We're taking this opportunity to revaluate our position in motorsport," he told Speedcafe.com.au.
THE FINAL RACE OF THE 2023 REPCO SUPERCARS CHAMPIONSHIP ON ONE OF THE WORLD'S BEST STREET CIRCUITS. GO ALL IN AT THE VAILO ADELAIDE 500, CLICK HERE TO BUY TICKETS
"This year, we've overseen Tim (Slade), we have a small relationship with Karl Reindler at BJR, and we've got (John) Bowe and (Leanne) Tander in Touring Car Masters, David Wall in Australian GT and Charlie Kovacs in V8 Utes. We've got quite a few things going on, so we'll just look at what we're going to do next year."
McMellan says that his first preference is to be the major backer of an entry, rather than share signage as he did with Lucky 7 this year.
"We definitely want a strong naming-right position, and that's our preferred position," he said.
"It's probably a question of if the right offer presents itself. If it does, great, if not, so be it.
"We'd rather have something that aligns a bit better with what we want to do."
Wilson Security first major presence in V8 Supercars was in 2009 when it was the naming-rights backer of Fabian Coulthard's Paul Cruickshank-prepared Falcon.
While the PCR did not continue this year, Coulthard's solid season propelled him to Walkinshaw Racing.
McMellan says that he enjoys supporting young drivers.
"One of the things that we have done so far is that we associate ourselves with an underdog or an up-and-comer," he said.
"Fabian started out with us as an up-and-comer and he performed well. Tim has done the same and we've really enjoyed giving those drivers our support. Whether or not we're ready to take on a proven product, I'm not sure at this stage."
McMellan said that the decision was no reflection of his relationship with SBR or Slade.
"Tim has performed very well. There needs to get a bit more consistency there, but it has been a good year for us with him," he said.
"Stones and Tim have been good, but for a number of reasons, we've elected to conclude our agreement at the end of the year."
SBR director Ross Stone declined to comment to Speedcafe.com.au, only saying that his team would reveal its plans for 2011 in the coming weeks.