A different kind of race at Sandown Raceway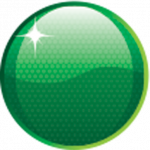 Think you could win a race at Sandown Raceway during the Norton 360 Sandown Challenge? You might not have to have a CAMS license or a spot on the V8 Supercars grid to prove that …
For the second year in a row, track-side race fans will be battling it out in the 'Mini' Norton 360 Sandown Challenge for radio-controlled (RC) model cars.
The winner on each day will receive a framed facsimile of the V8 Supercar perpetual Sandown trophy, signed by all the drivers in this year's main game championship.
The winner – plus second and third placegetters – will be presented with their prizes on the actual V8 Supercar podium in front of Sandown's famous grandstand.
Organiser of the Mini Norton 360 Sandown Challenge, Trent Aquilina, warns race-goers not to expect the electric-powered 1/18th scale Norton 360 V8 Supercar replicas to be easy to handle.
"A lot of people come up to us and say they know how to drive an RC car, but we learned at last year's Sandown that most struggle," said Aquilina.
"The cars are very fast and require great reflexes, so this year we've actually regulated the speed to make them more driveable and improve the competition."
While the 1/18th cars are fast, they pale in comparison to the 1/5th scale petrol-engined VE Commodores run in competition by Aquilina's TeamVodafone 1-5th squad.
The bigger cars, powered by 23cc-capacity two-stroke Komatsu-Zenoah engine, can reach top speeds of 125km/h.
Aquilina and his team-mate Aaron Smith compete in the Australian Large Scale RC Championship, applying the same ultra-professional approach to racing as their famous TeamVodafone name-sakes at Triple Eight Race Engineering.
"We are basically a smaller version of Triple Eight, constantly looking to improve the speed and reliability of our cars, and make them look professional," said Aquilina.
Aquilina and Smith will demonstrate the capabilities of their 1/5th scale cars at regular intervals over the Sandown race weekend.
The Norton 360 Sandown Challenge, Races 23 and 24 of the V8 Supercars Championship Series, will be held at Sandown Raceway on November 19-21.