Targa High Country results changed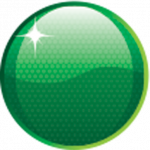 South Australian Kevin Weeks has been awarded victory in the Modern competition at Targa High Country after a timing error was found in his favour.
Weeks was given an incorrect time on the 14th stage, 26 seconds slower than his actual time over the stage.
The adjustment gives Weeks a 20 second win over Tasmanian and fellow Lamborghini driver Jason White.
Weeks applied to the officials, as he is entitled to do under Targa rules to have a time reviewed by race officials.
The review showed that Weeks had crossed the line at the same time as another vehicle and yet had been incorrectly given the time of the car that followed.
While Weeks missed out on the celebration he was nonetheless delighted to win the inaugural Targa High Country title.
"We had a fantastic weekend and this is a great reward for all my team. It is unfortunate that the error happened. But these things can occur in such logistically complicated events like a Targa, and it's just one of those things," Weeks said.
"It's been a really fantastic event. It's gone off really well and I would like to congratulate everyone associated with the event, and also congratulate Jason (White) on such a fantastic competition over the two days.
"It's been a fantastic rally. The roads are amazing and take so much commitment from a driver."
The RDA Brakes Showroom competition was won by Peter Brown in a Mazda3 Diesel, while former touring car star, Andrew Miedecke, was too good in the Shannons Classic Outright section.
Subaru driver Dean Herridge was at a horsepower disadvantage against his rivals, but pushed hard over the day's tight and twisty stages, taking fourth place. One place further back was Matt Close in his Audi TTRS, one minute and 21 seconds behind Herridge.