Strong performance in Texas for Ambrose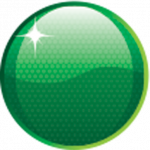 Marcos Ambrose has performed well in a controversial race to finish in 12th place at Texas Motor Speedway today.
In his third-to-last race for JTG Daugherty Racing, Ambrose ran in or near the top 10 for most of the day aboard his #47 Camry, ending the race in one of his strongest finish positions for the season.
"What a day! That race had a bit of everything in it," said Ambrose.
"The JTG Daugherty Racing crew did a top job, we had a fast car, and we ran around the top-ten all day long; we probably deserved a better result than 12th.
"Things haven't always gone our way in the past few races, but we've kept at it."
Ambrose, who will move to the troubled Richard Petty Motorsports operation in 2011 in a much-anticipated return to Ford, is still keen to finish this season on a high.
"With two weekends left in the season, our aim it to finish in the top-25 in points, and if we can continue to race like we did today, we're going to be a big chance to climb up the ladder," said Ambrose.
For a full wrap of today's AAA Texas 500 just CLICK HERE for full report, results and video.