Podium for Chris Atkinson at China Rally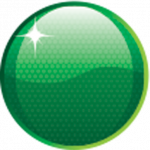 After a challenging year in the Asia Pacific Rally Championship, Chris Atkinson has brought his Proton Satria Neo home in third place at the final round of this year's series – the China Rally.
Atkinson was one place behind teammate Perth-based Scot Alister McRae with the victory going to Japanese driver Yuya Sumiyama in a Mitsubishi.
All the major APRC teams at 2010 China Rally leave the event with a result, MRF win the APRC drivers championship and Cusco the Asia Cup.
MRF Tyres team take the major prize with Japan's Katsu Taguchi winning the 2010 Asia Pacific drivers championship. Joining the Japanese driver in Monaco for the annual FIA prize-giving will be Glenn MacNeall, co-driver for MRF driver Gaurav Gill. Chris Murphy has partnered Taguchi through the season, all except Malaysia when the Australian was stuck in the UK by the Iceland volcano that caused airline chaos during the month of April.
Because he missed this event Murphy had less points than MacNeall.
When both Taguchi and Gill retired on Day 1 of China Rally, it was left to Proton and Cusco to fight it out on the tough Chinese mountain roads.
As the cars left Parc Ferme on Day 2 Cusco driver Hiroshi Yangisawa's was 5 seconds ahead of his team-mate Yuya Sumiyama. Unfortunately four-kilometres into the first run up the 'Sun Men Yuan' mountain Yanagisawa Mitsubishi had left-rear drive shaft failure and his event was over.
Sumiyama took over the APRC lead but Proton's Alister McRae was only 39 seconds behind. The pair battled through the remaining stages and McRae got the gap down to 29.7 seconds by the final control but had to concede the APRC victory to the young Japanese driver.
Proton leave China happy though as McRae and Chris Atkinson were first and second of the APRC fully registered drivers, moving McRae into 3rd place in the drivers' championship with 78 points. Picking up third place on the APRC podium was Chinese driver Wei Hongjie entered as an APRC  wildcard driver. For Proton it was a welcome double podium in what's been a frustrating year where both drivers have lead events, but failed to finish.
Sumiyama finished fourth overall and won the 2010 Asia Cup for the Cusco team. The young Japanese driver has shown plenty of promise over the past two years and finally got his reward.
FINAL RESULTS: China Rally
| | | | |
| --- | --- | --- | --- |
| 1 | Yuya Sumiyama | Mitsubishi Evo X | 3:16:13.7 |
| 2 | Alister McRae | Proton Neo | +0:29.7 |
| 3 | Chris Atkinson | Proton Neo | +2:19.5 |
| 4 | Wei Hongjie | Mitsubishi Evo IX | +6:26.3 |
| 5 | Liu Caodong | Mitsubishi Evo IX | +7:01.6 |
| 6 | Li Wei | Subaru Impreza WRX | +9:43.3 |
| 7 | Mohammad Rafiq Udhaya | Subaru Impreza WRC | +20:07.2 |