Mark Webber: I'm still a big, big chance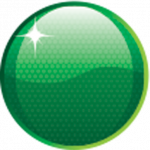 Mark Webber says that he is still highly confident of taking this year's Formula One World Championship after finishing second at today's Brazilian Grand Prix.
Webber crossed the line behind team-mate Sebastian Vettel at Interlagos this morning (Australian time), with Ferrari's championship leader Fernando Alonso taking third place.
The gap in the title between Webber and Alonso has been reduced from 11 points to eight, and it means that if Webber wins the last round of the title this weekend at Abu Dhabi, Alonso must finish third or worse to claim the crown.
Post-race, many asked why the Red Bull team, which wrapped up the Constructors' Championship, had not employed team tactics to switch Vettel and Webber to give Webber a better chance at the title.
Webber said that regardless of the result, he knows he has a great chance at the Yas Marina Circuit.
"We go (to Abu Dhabi) with eight (point defecit) and it is still a big, big chance for me to pull it off, so very exciting," he said.
"We are still absolutely in the hunt. It was very good for me to come back off a bad race in Korea, so very happy with how I drove all weekend and so I look forward to five days time and getting to the next venue.
Webber encountered engine overheating issues in his Renault powerplant during the event, but managed it to trail Vettel.
Webber said that Vettel was the deserving winner – and Red Bull was even more deserving of the Contructors' title.
"He drove a good race and won the race," he said.
"We had to manage a few problems through most of the second part of the race. I had a very, very, very hot engine for some reason, so we had to turn the engine down quite a lot.
"I am absolutely stoked for the guys and girls. I have known a lot of them at Milton Keynes for a long time and for them to be part of this amazing effort, over so many years to come through and get the constructors' world championship is a phenomenal effort from them.
"Also everyone who started the programme. Dietrich Mateschitz and everyone who put everything into getting this up and racing against Ferrari and McLaren.
"At the end of the day we have beaten them fair and square. The rest can say what they want but we have the Constructors' at the moment and it is a very, very good achievement by the team."
For a full review of the Brazilian Grand Prix CLICK HERE