How the 2010 F1 season will play out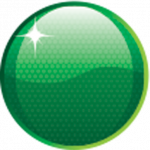 Want to know how the Formula One World Championship will play out but can't get your head around the new points system? Here's the breakdown …
This time next week, the world will have a new F1 champion – and it could be Australian Mark Webber.
Can he do it? The mathematics are in his favour – he sits eight points behind leader Fernando Alonso – but he might need some help from his team-mate (or a friend).
To win the title, Webber needs to win the Abu Dhabi Grand Prix and Alonso finish third or worse.
Don't expect that help to come from his Red Bull team-mate, though. If Vettel wins and Webber takes second, the pair would end up on equal points, and with the win, Vettel would thus move to five season victories, placing him ahead of Webber (four season wins). So don't expect too many favours from the German …
First or second place will guarantee Alonso a third world championship.
With one race remaining, Alonso has five wins for the season, while Webber and Vettel are tied on four each.
If there is a tied points situation, Alonso appears to have the upper hand with one more race win. If Webber finishes second and Alonso fifth, the pair will be equal, giving Alonso the crown. But if Vettel won under that scenario, all three would be left on 256 points, still giving Vettel the crown thanks to the fact that he has three fourth place finishes (both drivers have two seconds and two third each!)
For Lewis Hamilton – he requires a miracle. The 2008 champ needs to win and needs all three contenders to score zero points. Out of all the scenarios, his is the simplest …
See below for the table for the full list of possibilities …
| | | | | | | | | | | | | |
| --- | --- | --- | --- | --- | --- | --- | --- | --- | --- | --- | --- | --- |
| Driver | Current | 1 | 2 | 3 | 4 | 5 | 6 | 7 | 8 | 9 | 10 | 11+ |
| Alonso | 246 | 271 | 264 | 261 | 258 | 256 | 254 | 252 | 250 | 248 | 247 | 246 |
| Webber | 238 | 263 | 256 | 253 | 250 | 248 | 246 | 244 | 242 | 240 | 239 | 238 |
| Vettel | 231 | 256 | 249 | 246 | 243 | 241 | 239 | 237 | 235 | 233 | 232 | 231 |
| Hamilton | 222 | 247 | 240 | 237 | 234 | 232 | 230 | 228 | 226 | 224 | 223 | 222 |