Angus Fogg wins opening NZV8 round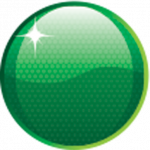 Angus Fogg has caused a sensation by taking out the opening round of the BNT V8s Championship despite not winning any of the three races at Pukekohe Park Raceway today.
The LG/Newstalk ZB Falcon driver took second, fourth and fifth places, giving him enough points to take the round overall.
Fogg was pleased to get his championship off on the right foot.
"This has been a lot better than last year so we can head down south for the next round in P1," he said.
"It's also good from a mental perspective as it gives the whole team a real boost as we tend to go well at Ruapuna and hopefully with our new set up it will pay off as the season goes on."
Queensland-based Kiwi star Craig Baird (United Video Falcon) was second overall while Aucklander Tim Edgell (Chesters Falcon) was a consistent third.
Baird admits that this year's title is going to be a hard-fought affair.
"This is going to be a tough championship with the usual half a dozen suspects capable of having a shot at the top," he said.
"As we saw with Johnny (McIntyre) today, anything can happen that turns your fortunes around very quickly but you cannot afford to be too cautious in the reverse grid races. It will be a case of just pushing on as hard as possible."
The sensation of the day came in the third race when the winner of the first two races McIntyre (Blackwoods Paykels Protector Safety Falcon) punctured a tyre after contact with another car.
Auckland's Andy Booth took out the reverse grid feature race in his Rock FM Commodore signalling the Holdens' return to form.
Australian Rock Racing driver Jason Bargwanna finished ninth overall for the round, picking up eighth, sixth and 17th in the three races.
NZV8s; Points after Round 1
1. Angus Fogg, Falcon, 170
2. Craig Baird, Falcon, 169
3. Tim Edgell, Falcon, 166
4. John McIntyre, Falcon, 150
5. Andy Knight, Falcon, 148
6. Paul Manuell, Commodore, 114
7. Andy Booth, Commodore, 108
8. Jason Bargwanna, Falcon, 102
9. Scott McLaughlin, Commodore, 98
10. Kayne Scott, Falcon, 94