Denny Hamlin wins wild Texas shootout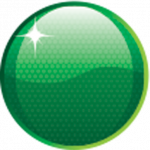 Denny Hamlin has taken the ascendancy in the three-man fight for the 2010 NASCAR Sprint Cup Series title with victory at Texas Motor Speedway today.
Hamlin won the race to turn a 10-point deficit in the points chase into a 37 point lead over four time series champion Jimmie Johnson, who finished ninth in Texas.
The third man vying for this year's title, Kevin Harvick, finished in sixth place and is now 59 points behind Hamlin with only two races remaining at Phoenix International Raceway and Homestead-Miami Speedway.
Australian driver Marcos Ambrose had a strong run with 12th place – CLICK HERE for more on Ambrose.
Hamlin was ecstatic with the performance of his #11 Fedex crew from Joe Gibbs Racing, which also had young gun Joey Logano perform well with fourth place.
"I tell you, it's a great feeling," said Hamlin.
"It's unbelievable to me to have eight wins in one season. This is absolutely unbelievable. To do it in a timely fashion that we have and beat those guys.
"I had to drive my heart out to do it. That was the first win I've gotten other than maybe Martinsville where I had to just drive the crap out of the car in the last few laps."
Having out-raced Ford's Matt Kenseth in the final laps of the Texas race, Hamlin was pleased to take over the points lead with just two races remaining, but was not overly nervous about the points battle.
"Well, for me, I'm going to continue to just race relaxed, and honestly, I think back to a couple years ago, and even late in these restarts and what not – I don't get excited anymore.
"I just don't let things get to me much anymore and just race relaxed. I'm really not nervous going into races. I was more nervous at the very first Chase race in New Hampshire getting ready to start that race than I was from then to this point.
"For me, we're on the cusp of trying to get our first championship, and as long as we keep doing what we've been doing, we should be OK."
While the points battle was shaken up in Texas, it was a string of other incidents that made the headlines at the fast 1.5-mile oval, most notably a scuffle between respected veterans Jeff Burton and Jeff Gordon.
Burton wrecked Gordon at high speed while under caution early in the race, with Burton claiming the contact was his fault but was unintentional.
Gordon confronted Burton after the two had exited their wrecked Chevrolets and proceeded to fight with Burton as NASCAR officials tried to separate the pair.
For video of the wreck, the fight and reaction from both drivers see below.
With Gordon out of the race, Jimmie Johnson's star crew chief Chad Knaus, frustrated by the slow pit work of his own crew, replaced them on the spot with the #24 crew of his Hendrick Motorsports team-mate.
Johnson backed the decision of Knaus, likening it to switching pitchers during a baseball game.
"Yeah, it was just a long day," said Johnson.
"We had some issues on pit road and I feel terrible for my guys and that we had to make a change but the 24 guys came in and did a great job but we just gave away so much track position at the beginning and it was just tough for us to get back to where we needed to.
"Then at the end we were coming along pretty well and the caution kind of came at a time where we didn't need it.
"It is what it is and it's a team sport and we didn't do our job today but we'll come back at Phoenix and give it a try again."
For video of the dramatic mid-race pit crew switch, see below.
And it would not be an action-packed NASCAR race without perennial bad boy Kyle Busch.
Busch spun early and then deliberately broke the pit lane speed limit to avoid going a lap down under caution.
When NASCAR officials ruled that Busch should indeed restart a lap down he vented his frustration with a one-fingered salute to NASCAR officials, resulting in a two-lap penalty, much to Busch's frustration – see video below.
Easily missed amongst all the controversy was the extraordinary Sprint Cup debut of Nationwide Series front-runner Trevor Bayne, who drove the #21 Ford of the Wood Brothers in Texas.
At one of the most challenging and daunting tracks on the NASCAR schedule, Bayne, who was recently released from his contract with Michael Waltrip Racing, ran regularly in the top 10 and finished in a very respectable 17th place.
"That was incredible," said Bayne, who is already being touted as a future Roush Fenway Racing driver.
"These things are so much fun. I wish I could do it every weekend. It was a blast to drive and to be that fast for a first run is incredible.
"(Crew Chief) Donnie Wingo, everybody at Wood Brothers Racing and Roush Fenway and Ford I want to thank for giving me this opportunity. I don't really know what to say. That was as good or better than we expected so I am really pumped about it."
RESULTS: AAA Texas 500
Texas Motor Speedway (Fort Worth, TX)
| | | | |
| --- | --- | --- | --- |
| 1. | #11 | Denny Hamlin | Toyota |
| 2. | #17 | Matt Kenseth | Ford |
| 3. | #5 | Mark Martin | Chevrolet |
| 4. | #20 | Joey Logano | Toyota |
| 5. | #16 | Greg Biffle | Ford |
| 6. | #29 | Kevin Harvick | Chevrolet |
| 7. | #33 | Clint Bowyer | Chevrolet |
| 8. | #6 | David Ragan | Ford |
| 9. | #48 | Jimmie Johnson | Chevrolet |
| 10. | #98 | Paul Menard | Ford |
| 12. | #47 | Marcos Ambrose | Toyota |
2010 NASCAR Sprint Cup Series
Points Standings after Race 34 of 36
| | | | |
| --- | --- | --- | --- |
| 1. | Denny Hamlin | Joe Gibbs Racing | 6325 |
| 2. | Jimmie Johnson | Hendrick Motorsports | 6288 |
| 3. | Kevin Harvick | Richard Childress Racing | 6266 |
| 4. | Carl Edwards | Roush Fenway Racing | 6008 |
| 5. | Matt Kenseth | Roush Fenway Racing | 6000 |
| 6. | Jeff Gordon | Hendrick Motorsports | 5994 |
| 7. | Kyle Busch | Joe Gibbs Racing | 5986 |
| 8. | Tony Stewart | Stewart Haas Racing | 5959 |
| 9. | Greg Biffle | Roush Fenway Racing | 5953 |
| 10. | Clint Bowyer | Richard Childress Racing | 5928 |
| 11. | Kurt Busch | Penske Racing | 5887 |
| 12. | Jeff Burton | Richard Childress Racing | 5852 |
| 26. | Marcos Ambrose | JTG Daugherty Racing | 3237 |