Nasser Al-Attiyah wins Cyprus Rally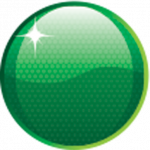 Nasser Al-Attiyah has become the eighth different winner in the Intercontinental Rally Challenge (IRC) this year after claiming victory on the mixed-surface FxPro Cyprus Rally, the 12th and final round of the 2010 season.
The Qatari driver moved in front when rival and fellow M-Sport Ford Fiesta S2000 driver Martin Prokop was slowed after his car suffered a broken driveshaft on stage 10. Despite the close attentions of Roger Feghali, at the wheel of a Skoda Fabia S2000, Al-Attiyah was able to hold on for his maiden IRC win following 236 kilometres of gruelling competition on the sun-baked stages through the spectacular Cypriot landscape.
The result means that M-Sport, which represents Ford in the IRC, secures third overall in the final IRC manufacturers' standings behind champion Skoda and runner-up Peugeot. Juho Hanninen, driving a Skoda Fabia S2000, was confirmed as IRC drivers' champion following his victory on RACMSA Rally of Scotland last month. His team-mate, Jan Kopecky, was second with Kris Meeke, the 2009 IRC champion, third for Peugeot UK.
Al-Attiyah, a multiple Middle East champion, was always in contention on the Cyprus Rally and made the most of his experience of competing on the island to race into an early lead. However, the combination of two punctures and a 10-second time penalty for a reported jumped start on Friday let Prokop move into the lead on day one's penultimate stage.
But Prokop's challenge went awry when his Fiesta faltered early on stage 10 and he lost more than three minutes, not long after he had extended his advantage over Al-Attiyah, who lost time in the dust clouds created by the slowing Prokop. Al-Attiyah's other cause for concern occurred when a minor transmission glitch occurred on Saturday morning, albeit without any serious consequences.
The bulk of the Cyprus Rally participants will remain on the island to contest the inaugural Love Cyprus Golden Stage Rally, which features a single mixed-surface 25-kilometre stage run twice. The contest on Sunday 7 November will be shown LIVE on Eurosport and carries a prize fund of 150,000 Euros.
FINAL RESULTS: FXPro Cyprus Rally
| | | | |
| --- | --- | --- | --- |
| 1 | Nasser Al Attiyah | Ford Fiesta S2000 | 3:11:43.5 |
| 2 | Roger Feghali | Škoda Fabia S2000 | +0:30.7 |
| 3 | Martin Prokop | Ford Fiesta S2000 | +04:42.0 |
| 4 | Jaromír Tarabus | Ford Fiesta S2000 | +5:40.5 |
| 5 | Nicos Thomas | Peugeot 207 S2000 | +6:45.5 |
| 6 | Roman Kresta | Mitsubishi Lancer Evo IX | +7:16.6 |
| 7 | Charalambos Timotheou | Mitsubishi Lancer Evo X | +12:44.0 |
| 8 | Misfer Al Marri | Mitsubishi Lancer Evo IX | +13:20.6 |
| 9 | Nicola Arena | Subaru Impreza STI | +14:50.3 |
| 10 | Panikos Polykarpou | Mitsubishi Lancer Evo IX | +19:15.8 |
DRIVER CHAMPIONSHIP STANDINGS : 12 of 12  Rounds
| | | |
| --- | --- | --- |
| 1 | Juho Hanninen | 80 |
| 2 | Jan Kopecky | 50 |
| 3 | Kris Meeke | 39 |
| 4 | Freddy Loix | 36 |
| 5 | Bruno Magalhaes | 30 |
| 6 | Guy Wilks | 27 |
| 7 | Andreas Mikkelsen | 21 |
| 8 | Paolo Andreucci | 18 |
| 9 | Thierry Neuville | 12 |
| 10 | Nasser Al-Attiyah | 10 |
MANUFACTURERS CHAMPIONSHIP STANDINGS : 12 of 12  Rounds
| | | |
| --- | --- | --- |
| 1 | Skoda | 172 |
| 2 | Peugeot | 114 |
| 3 | M-Sport (Ford) | 56 |
| 4 | Ralliart (Mitsubishi) | 35 |
| 5 | Subaru | 11 |