Jenson Button unhurt in armed incident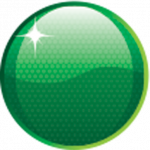 Formula One World Champion Jenson Button has escaped without injury from an attempted armed robbery and/or carjacking on Saturday night after assailants made an approach on his car as he left the Interlagos circuit in Brazil.
According to UK newspaper the Daily Mail, Button said: "We were going back from the track and were outside a shanty town and moving slowly on a busy road. I saw a dog come out. It was very cute. The next thing I saw was a man with a gun. Our guy angled the car and floored it.
"That's when we saw six men, all of them brandishing machine guns. My driver was a legend. It was very scary. I don't know whether they knew who it was they were ambushing. I said, 'Isn't that a gun?' and as soon as I said that, the driver angled the car. I am glad I didn't have my girlfriend Jessica with me–she would have been terrified."
A statement issued the McLaren team said that the car Button was travelling in along with his father John, physio Mike Collier and manager Richard Goddard had escaped without trouble.
"On Saturday evening on the way back from the Interlagos circuit to Morumbi, armed would-be assailants made an attempt to approach the car that was carrying Jenson Button," read the statement.
"Neither Jenson nor the other occupants of the car were hurt.
"Vodafone McLaren Mercedes had provided both Jenson and team-mate Lewis Hamilton with reinforced armoured vehicles driven by police drivers, who had been trained in avoidance techniques and were armed.
"The police driver of Jenson's vehicle reacted swiftly and, using avoidance techniques, rapidly forced his way through the traffic, taking Jenson and the other occupants of the car immediately away from any danger and back to their hotel.
"The Sao Paulo authorities have also acted efficiently and will be providing additional security to transfer Jenson and other senior Vodafone McLaren Mercedes personnel to the Interlagos circuit for Sunday's Brazilian Grand Prix."
Over the years numerous incidents have occurred during the Brazilian Grand Prix meetings in Sao Paulo and Rio de Janeiro. However, this incident is the first to have involved a current driver in a number of years.
McLaren has also stepped-up its security with extra personnel added for drivers and key team members for Sunday.