Jason White wins Targa High Country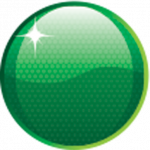 Tasmanian Jason White has overcome a major set back on the morning of the final day of Targa High Country to charge home and grab an unlikely victory in the first round of the Australian Targa Championship.
Driving his Italian Lamborghini, White's six second victory is his third this year, having already won Targa Wrest Point, and Targa Tasmania.
He led home South Australian Kevin Weeks in another Lamborghini, with early leader Jim Richards taking third place at the wheel of his Porsche 911 GT2.
The RDA Brakes Showroom competition was won by Peter Brown in a Mazda3 Diesel, while former touring car star, Andrew Miedecke, was too good in the Shannons Classic Outright section.
Thinking initially that he was tied for the overnight lead, White then had 41 seconds added to his overnight time after officials reevaluated the derived time given to him from a stage late on the opening day.
Not put off, White, and co-driver, John White, charged across the morning's four stages to move to within 13 seconds of the lead at the lunchtime break.
The afternoon turned into a tussle between White and Weeks in the two Lamborghinis.
Jim Richards, who was the overnight leader, could not match the pace of the Italian supercars in his Porsche GT2 across the morning and slipped back into third place, just over a minute behind White.
Despite the earlier penalty, White set up his victory with blistering times over the day's two longest stages, the 29 kilometre Big River and Eildon tests, where he showed his rivals a clean pair of heels.
"It was tough to learn about the penalty, but it was probably fair as that's what the rules say," an elated White said.
"Without the added pressure, we wouldn't have the smiles on our faces that we have now. There were so many dramas with the car with things breaking everywhere.
"In the last three stages it felt like something was broken with the steering and the wheels seemed to be flapping about, but we pushed through to the finish."
Weeks, meanwhile, was happy with his second placing.
"We're obviously disappointed not to win, but we gave it a big go," Weeks said.
"The car jammed in fifth gear on two stages today, and that's probably cost us the event.
"It's been a fantastic rally. The roads are amazing and take so much commitment from a driver."
Subaru driver Dean Herridge was at a horsepower disadvantage against his rivals, but pushed hard over the day's tight and twisty stages, taking fourth place. One place further back was Matt Close in his Audi TTRS, one minute and 21 seconds behind Herridge.
The next round of the Australian Targa Championship is the Hobart based Targa Wrest Point, on January 29 and 30, 2011.
Provisional Results – 2010 Targa High Country
RDA BRAKES MODERN
1. Jason White (TAS) / John White (TAS), 2010 Lamborghini Gallardo Superleggera
2. Kevin Weeks (SA) / John Allen (QLD), 2009 Lamborghini Gallardo Superleggera, +6secs
3. Jim Richards (VIC) / Barry Oliver (TAS), 2009 Porsche 911 GT2, +1min01secs
4. Dean Herridge (WA) / Glenn Weston (QLD), 2008 Subaru WRX STI, +1m21s
5. Matt Close (VIC) / Casey Close (VIC), 2010 Audi TT RS, +2m42s
6. Michael Pritchard (TAS) / Timothy Stevens (TAS), 2004 Porsche GT3 CS, +4m21s
7. Angus Kennard (NSW) / Damien Grimwood (TAS), 2007 Subaru Impreza WRX STi C‐Spec, +4m26s
=8. Dean Evans (NSW) / Simone Bachman (VIC), 2008 Mitsubishi Lancer Evolution X, +4m36s
=8. Matthew Turnbull (VIC) / Andrew Hobson (VIC), 2004 Porsche GT3 CS, +4m36s
10. Simon Bartter (NSW) / Ian Wheeler (TAS), 2009 Subaru Impreza WRX STi, +4m48s
RDA BRAKES EARLY MODERN
1. Adam Newton (VIC) / Daniel Lemish (VIC), 1997 Mitsubishi Lancer Evolution IV RS
2. Blaise Paris (WA)/ Raechel Krause (WA), 2000 Mitsubishi Lancer Evolution VI TME, +1min47secs
3. Paul Dowie / Nicole Bryan, 2001 Mitsubishi Lancer Evolution VII, +1m55s
4. Andrew Richmond (VIC) / Matt James (VIC), 2001 Nissan Skyline GT-R V-Spec II N1, 2m33s
5. Adam Kaplan (NSW)/ David Kaplan (NSW), 1988 HSV Commodore SS Group A, +4m16s
6. Richard Perini (NSW) / Chris Perini (NSW), 2000 Porsche 911 GT3, +4m38s
7. Stephen Spada (NSW) / Christina Condon (NSW), 1999 Mitsubishi Lancer Evolution VI, +5m13s
8. Mark Hawkins (VIC) / Ray Borg (VIC), 1993 Nissan Skyline GT‐R V‐Spec N1, +5m28s
9. Glenn Ridge (VIC) / Peri Ridge (VIC), 1995 Mazda RX7 SP, +6m39s
10. Samantha Stevens (NSW) / Claire Ryan (SA), 1999 Mitsubishi Lancer Evolution VI, +7m26s
RDA BRAKES SHOWROOM
1. Peter Brown (NSW) / Stewart Gamble (NSW), 2007 Mazda3 Diesel
2. Andrew McKay (VIC) / Alex Hailstone (NSW), 2008 Mazda MX-5, +5min28secs
3. Paul Batten (VIC) / Mike Batten (NSW), 2009 Ford Falcon FPV F6, +10m06s
TMR PERFORMANCE 4WD SHOWROOM
1. Ralph Merkel (NSW) / Murray Slana (NSW), 2004 Mitsubishi Lancer Evolution IIX
2. Mark Connelly (VIC) / Ann Connolly (VIC), 2006 Mitsubishi Lancer Evolution IX, +35secs
3. Dave Watson (VIC) / Stewart Lister (VIC), VW Golf R32, +1min43secs
4. Greg Burrowes (QLD) / Rhonda Burrowes (QLD), 2008 Mitsubishi Lancer Evolution X GSR, +2m24s
5. Michael Minshall (WA) / Paul van der Mey (WA), 2005 Mitsubishi Lancer Evolution IX GSR, +2m40s
6. Norm Sutton (ACT) / Sue Hanley (ACT), 2009 Mitsubishi Lancer Evolution X, +3m43s
7. Allan Mair (QLD) / Michelle Mair (QLD), 2005 Mitsubishi Lancer Evolution IX, +14m35s
8. Andrew Lane (VIC) / Craig Lawrence (VIC), 2009 Mitsubishi Lancer Evolution X, +34m39s
SHANNONS EARLY CLASSIC HANDICAP
1. Peter Ullrich (NSW) / Sari Ullrich (NSW), 1963 Jensen CV8
2. Jack Waldron (VIC) / Vin Gregory (VIC), 1955 FIAT Abarth 750, +4mins24secs
3. Simon Hughes (VIC) / Della Watson (VIC), 1962 Austin Healey Sprite, +4m38s
4. Michael Arundel (VIC)/ Michael Verge (VIC), 1963 Ford Cortina, +7m46s
5. Stephen Rochester (QLD) / Ginetta Rochester (QLD), 1959 Triumph TR3A, +14m18s
6. Owen Crombie (VIC) / Christine Crombie (VIC), 1963 Austin Healey Sprite, +16m46s
7. Peter Killick (TAS) / Roslyn Killick (TAS), 1965 Ford Cortina, +18m13s
8. Andy Clempson (VIC) / Jervis Ward (VIC), 1965 Ford Mustang, +19m09s
9. Kym McPeake (SA) / Chris Bunting (SA), 1964 Ford Cortina GT, +21m32s
10. Peter Brice (VIC) / Sue Brice (VIC), 1963 Austin Healey Sprite, +29m58s
SHANNONS LATE CLASSIC HANDICAP
1. Andrew Miedecke (NSW) / Daniel Willson (TAS), 1970 Ford Capri Perana
2. Barry Faux (ACT) / Therezia Mihajlovic (ACT), 1979 Mazda RX7, +1min55secs
3. Rex Broadbent (VIC) / Chris Randell (VIC), 1974 Porsche 911 Carrera, +3m44s
4. Daniel Callinan (QLD) / Greg Fitzgerald (QLD), 1979 Holden Commodore VC Brock, +4m00s
5. Nick Ellis (VIC) / Travis Lacey (VIC), 1977 Porsche 911 Carrera 3, +4m07s
6. Brett Kay (VIC) / Stuart Jack (VIC), 1977 Mazda RX3, +4m30s
7. Michael Francis (QLD) / Dale Francis (QLD), 1981 Alfa Romeo GTV6, +5m36s
8. Len Cattlin (VIC) / Gayle Cattlin (VIC), 1969 Ford Mustang Boss 302, +5m56s
9. Jon Siddins (QLD) / Darren Ferguson (QLD), 1970 Datsun 240Z, +6m07s
10. Dirk Wheaton (VIC) / Philip Endersbee (VIC), 1971 Alfa Romeo GTV, +6m21s
SHANNONS CLASSIC OUTRIGHT
1. Andrew Miedecke (NSW) / Daniel Willson (TAS), 1970 Ford Capri Perana
2. Rex Broadbent (VIC) / Chris Randell (VIC), 1974 Porsche 911 Carrera, +9secs
3. Daniel Callinan (QLD) / Greg Fitzgerald (QLD), 1979 Holden Commodore VC Brock, +2min27secs
4. Hamish Gibson (SA) / Ben Scott (SA), 1981 HDT Commodore, +5m10s
5. David Cooper (TAS) / Jason Dann (TAS), 1977 Holden Torana A9X, +5m29s
6. Nick Ellis (VIC) / Travis Lacey (VIC), 1977 Porsche 911 Carrera 3, +5m50s
7. Len Cattlin (VIC) / Gayle Cattlin (VIC), 1969 Ford Mustang Boss 302, +5m57s
8. Donn Todd (QLD) / Dean Tighe (QLD), 1971 Ford Capri Perana, +6m29s
9. Barry Faux (ACT) / Therezia Mihajlovic (ACT), 1979 Mazda RX7, +6m30s
10. Brett Kay (VIC) / Stuart Jack (VIC), 1977 Mazda RX3 +6m42s