Jason White holds lead in Targa High Country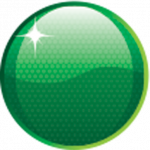 Reigning Targa Tasmania champion, Jason White, has powered his Lamborghini to a two second advantage over the Porsche of motorsport veteran Jim Richards after the first day of the inaugural Targa High Country in Victoria's north east.
Kevin Weeks, also in a Lamborghini, is just one second further back in third, setting the stage for the fascinating finale to the opening round of the Australian Targa Championship.
Veteran Rex Broadbent holds the Shannons Classic Outright lead in his Porsche 911, while the Mazda3 MPS of Brendan Reeves has a commanding advantage in the Showroom contest.
Day one of the event took the competitors from the event base at Mt Buller, over the Whitfield ranges to Wangaratta and return, with fine and dry conditions proving perfect for some hot competition.
South Australian Steve Glenney was the early leader in his Mazda RX-8 SP and by the time he reached the lunchbreak in Wangaratta, he held a three second lead over Jim Richards and Dean Herridge's Subaru WRX STI.
But it all went wrong for Glenney in the afternoon stages when a split oil tank forced him to end his charge early, dashing Mazda's hopes of their first major tarmac rally title.
That left Richards with the lead on stages that suited his rear-wheel drive Porsche down to the ground. He maintained that lead right to the end of the penultimate day, before White charged to the front on the final 16-kilometre sprint up Mt Buller.
White was amazed to find himself in front after a troubled opening day.
"We had quite a few issues early on," White said.
"We had to do the first two stages in fourth gear. It is amazing how you can drive when the adrenalin is running.
"Then immediately after that we had a fire caused by fuel vapours, and then the ignition barrel failed and we had to start the car with a screwdriver. All in all it's been the most interesting, drama filled day of my rallying life."
Richards was also content with his day.
"We've had a faultless day and we're really happy with our position at the end of the first day," Richards, a seven-times Bathurst winner said.
"I don't think we try as hard as the rally guys, but I wouldn't want to go much faster.
"Today's stages probably suited our car better than the stages tomorrow will, but we'll just continue at a similar pace and see how we end up."
South Australian Kevin Weeks and his Queensland co-driver, John Allen, have put in an impressive drive in their Lamborghini and remain in the running with a real victory chance.
Dean Herridge is fourth in his Subaru, followed by the Audi TTRS of Matt Close. Both still consider themselves an outside chance of victory over the tight and twisty stages to come on Sunday.
Former Targa Tasmania winner, Tony Quinn, was on the pace early on, but the engine management system in his Nissan GT-R went into limp mode for two stages, costing him several minutes and ruining his chances.
Day two of Targa High Country heads from Mt Buller to Eildon and back again, with competitors set to tackle eight stages and 122 competitive kilometres.
The winning drivers will be presented with the trophies at the podium finish on Mt Buller on Sunday afternoon.
Here is the wrap-up of Day 1

PROVISIONAL RESULTS AFTER DAY 1 OF TARGA HIGH COUNTRY
RDA BRAKES MODERN
| | | | |
| --- | --- | --- | --- |
| 1 | Jason White (TAS) | Lamborghini Gallardo Superleggera |   |
| 2 | Jim Richards (VIC) | Porsche 911 GT2 | +0:02 |
| 3 | Kevin Weeks (SA) | Lamborghini Gallardo Superleggera | +0:03 |
| 4 | Dean Herridge (WA) | Subaru WRX STI | +0:24 |
| 5 | Matt Close (VIC) | Audi TT RS | +0:32 |
| 6 | Angus Kennard (NSW) | Subaru Impreza WRX STi | +1:08 |
| 7= | Dean Evans (NSW) | Mitsubishi Lancer Evolution X | +1:14 |
| 7= | Max Williams (ACT) | Mitsubishi Lancer Evolution X | +1:14 |
| 9 | Craig Dean (VIC) | Saleen Mustang S302 Extreme | +1:19 |
| 10 | Neill Ford (QLD) | 2008 Chevrolet Corvette Z06 | +1:35 |
RDA BRAKES SHOWROOM 
| | | | |
| --- | --- | --- | --- |
| 1 | Brendan Reeves (VIC) | Mazda3 MPS |   |
| 2 | Peter Brown (NSW) | Mazda3 Diesel | +3:38 |
| 3 | Andrew McKay (VIC) | Mazda MX-5 | +5:25 |
| 4 | Geoff Kennedy (NSW) | Mazda MX-5 | +7:37 |
 SHANNONS CLASSIC OUTRIGHT
| | | | |
| --- | --- | --- | --- |
| 1 | Rex Broadbent (VIC) | 1974 Porsche 911 Carrera |   |
| 2 | Andrew Miedecke (NSW) | 1970 Ford Capri Perana | +0:03 |
| 3 | Daniel Callinan (QLD) | 1979 Holden Commodore VC Brock | +0:15 |
| 4 | Keith Callinan (QLD) | 1972 DeTomaso Pantera | +0:45 |
| 5 | Barry Faux (ACT) | 1979 Mazda RX7 | +0:56 |
| 6 | Len Cattlin (VIC) | 1969 Ford Mustang Boss 302 | +1:04 |
| 7 | David Cooper (TAS) | 1977 Holden Torana A9X | +1:22 |
| 8= | Peter Ullrich (NSW) | 1963 Jensen CV8 | +1:24 |
| 8= | Jon Siddins (QLD) | 1970 Datsun 240Z | +1:24 |
| 10 | John Ireland (NSW) | 1977 Porsche 911 Carrera 3 | +1:48 |