Hulkenberg stuns F1 field with surprise pole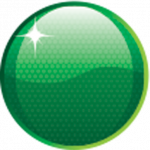 In one of the biggest upsets of the 2010 Formula One season, Williams' Nico Hulkenberg has stunned the fraternity to take pole position in the changeable conditions at Interlagos.
Hulkenberg result has put a different twist on the championship fight, with the Red Bulls of Sebastian Vettel and Mark Webber taking second and third ahead of Lewis Hamilton (McLaren) and Fernando Alonso (Ferrari).
It is Hulkenberg's first F1 pole position and the team's first pole since the Nurburgring in 2005.
In the final session, the weather improved, with all runners switching to slicks. Hulkenberg was fast all through all sessions, but in the last one, the German absolutely streeted the field, putting his Williams-Cosworth on pole by over a second.
Hulkenberg was over the moon with his stunning result.
"I mean it is amazing," he said.
"I still cannot believe that I have done it. A big, big thank you to the team putting a good car together for qualifying. To go on slicks was obviously the right decision and my engineer told me I had one last lap but I was good in the rankings already.
"I was just squeezing everything I could out of my car, trying to do a very smooth lap, not to get on any wet parts and make a mistake. What a nice surprise for us on Saturday to be on pole. Very, very happy obviously and I am just enjoying the moment."
It was a good all round day for Williams, with Hulkenberg's team-mate and home-town Brazilian Rubens Barrichello taking sixth place.
Renault's Robert Kubica will line-up secenth ahead of Mercedes GP's Michael Schumacher, Ferrari's Felipe Massa and Renault's Vitaly Petrov.
Jenson Button, the fifth and final man to be in a position to challenge for the title, all but destroyed his hopes by missing the cut for Q3. He will start 11th.
| | | | | | |
| --- | --- | --- | --- | --- | --- |
| Pos | Driver | Team | Q1 | Q2 | Q3 |
| 1 | Nico Hulkenberg | Williams-Cosworth | 1:20.050 | 1:19.144 | 1:14.470 |
| 2 | Sebastian Vettel | RBR-Renault | 1:19.160 | 1:18.691 | 1:15.519 |
| 3 | Mark Webber | RBR-Renault | 1:19.025 | 1:18.516 | 1:15.637 |
| 4 | Lewis Hamilton | McLaren-Mercedes | 1:19.931 | 1:18.921 | 1:15.747 |
| 5 | Fernando Alonso | Ferrari | 1:18.987 | 1:19.010 | 1:15.989 |
| 6 | Rubens Barrichello | Williams-Cosworth | 1:19.799 | 1:18.925 | 1:16.203 |
| 7 | Robert Kubica | Renault | 1:19.249 | 1:18.877 | 1:16.552 |
| 8 | Michael Schumacher | Mercedes GP | 1:19.879 | 1:18.923 | 1:16.925 |
| 9 | Felipe Massa | Ferrari | 1:19.778 | 1:19.200 | 1:17.101 |
| 10 | Vitaly Petrov | Renault | 1:20.189 | 1:19.153 | 1:17.656 |
| 11 | Jenson Button | McLaren-Mercedes | 1:19.905 | 1:19.288 |   |
| 12 | Kamui Kobayashi | BMW Sauber-Ferrari | 1:19.741 | 1:19.385 |   |
| 13 | Nico Rosberg | Mercedes GP | 1:20.153 | 1:19.486 |   |
| 14 | Jaime Alguersuari | STR-Ferrari | 1:20.158 | 1:19.581 |   |
| 15 | Sebastien Buemi | STR-Ferrari | 1:20.096 | 1:19.847 |   |
| 16 | Nick Heidfeld | BMW Sauber-Ferrari | 1:20.174 | 1:19.899 |   |
| 17 | Vitantonio Liuzzi | Force India-Mercedes | 1:20.592 | 1:20.357 |   |
| 18 | Adrian Sutil | Force India-Mercedes | 1:20.830 |   |   |
| 19 | Timo Glock | Virgin-Cosworth | 1:22.130 |   |   |
| 20 | Jarno Trulli | Lotus-Cosworth | 1:22.250 |   |   |
| 21 | Heikki Kovalainen | Lotus-Cosworth | 1:22.378 |   |   |
| 22 | Lucas di Grassi | Virgin-Cosworth | 1:22.810 |   |   |
| 23 | Christian Klien | HRT-Cosworth | 1:23.083 |   |   |
| 24 | Bruno Senna | HRT-Cosworth | 1:23.796 |   |   |