Red Bulls dominate Brazil GP practice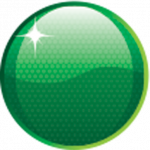 Red Bull Racing has stamped an early claim on the Brazilian Grand Prix – the penultimate round of the 2010 Formula One World Championship.
Sebastian Vettel, currently fourth in the title standings, topped both sessions at the Interlagos ahead of second-placed championship contender Mark Webber.
With rain forecast for qualifying, Vettel said that he was happy, but not thrilled with his Red Bull racer.
"I think it was pretty good today," Vettel said.
"Of course it's not the most important thing to be at the top of the timing list today, it's more important tomorrow and Sunday – but it's a good start.
"The car feels alright, I'm not one hundred percent happy with the balance and think we can improve it, but it's looking OK. I think it's likely to rain tomorrow."
Webber, second in both sessions, said he is confident – rain, hail or shine.
"It was a good Friday and we got through everything we wanted," he said.
"Obviously the track was in a good condition from the outset, so we were able to get down to work. Conditions were good and we made the most of it.
"We're not too sure what will happen weather-wise, but we're pretty quick and the car works well in all conditions, so we should be set for a good result."
After running 13th in the first session, Ferrari's title leader Fernando Alonso was third in the second session after his team fitted a fresh engine.
It was a mixed afternoon for his Scuderia team-mate Felipe Massa, who stopped partway through P2 with a suspected hydraulics problem.
McLaren's Lewis Hamilton proved to be competitive, finishing third and fourth in the two sessions, while his team-mate and defending Champion Jenson Buttom was fourth and seventh.
Renulat's Robert Kubica was fifth and sixth.
BMW Sauber driver Nick Heidfeld was the surprise of the second session, taking eighth place with a solid lap.

Practice 1
| | | | | |
| --- | --- | --- | --- | --- |
| Pos | Driver | Team | Time/Retired | Gap |
| 1 | Sebastian Vettel | RBR-Renault | 1:12.328 |   |
| 2 | Mark Webber | RBR-Renault | 1:12.810 | 0.482 |
| 3 | Lewis Hamilton | McLaren-Mercedes | 1:12.845 | 0.517 |
| 4 | Jenson Button | McLaren-Mercedes | 1:13.267 | 0.939 |
| 5 | Robert Kubica | Renault | 1:13.370 | 1.042 |
| 6 | Nico Rosberg | Mercedes GP | 1:13.516 | 1.188 |
| 7 | Rubens Barrichello | Williams-Cosworth | 1:13.546 | 1.218 |
| 8 | Michael Schumacher | Mercedes GP | 1:13.643 | 1.315 |
| 9 | Adrian Sutil | Force India-Mercedes | 1:13.918 | 1.590 |
| 10 | Nick Heidfeld | BMW Sauber-Ferrari | 1:14.000 | 1.672 |
| 11 | Kamui Kobayashi | BMW Sauber-Ferrari | 1:14.004 | 1.676 |
| 12 | Nico Hulkenberg | Williams-Cosworth | 1:14.155 | 1.827 |
| 13 | Fernando Alonso | Ferrari | 1:14.246 | 1.918 |
| 14 | Felipe Massa | Ferrari | 1:14.267 | 1.939 |
| 15 | Vitaly Petrov | Renault | 1:14.370 | 2.042 |
| 16 | Vitantonio Liuzzi | Force India-Mercedes | 1:14.487 | 2.159 |
| 17 | Jaime Alguersuari | STR-Ferrari | 1:14.618 | 2.290 |
| 18 | Sebastien Buemi | STR-Ferrari | 1:14.734 | 2.406 |
| 19 | Jarno Trulli | Lotus-Cosworth | 1:15.603 | 3.275 |
| 20 | Timo Glock | Virgin-Cosworth | 1:15.860 | 3.532 |
| 21 | Heikki Kovalainen | Lotus-Cosworth | 1:16.057 | 3.729 |
| 22 | Jerome d'Ambrosio | Virgin-Cosworth | 1:16.707 | 4.379 |
| 23 | Christian Klien | HRT-Cosworth | 1:16.839 | 4.511 |
| 24 | Bruno Senna | HRT-Cosworth | 1:17.360 | 5.032 |
Practice 2
| | | | | |
| --- | --- | --- | --- | --- |
| Pos | Driver | Team | Time/Retired | Gap |
| 1 | Sebastian Vettel | RBR-Renault | 1:11.968 |   |
| 2 | Mark Webber | RBR-Renault | 1:12.072 | 0.104 |
| 3 | Fernando Alonso | Ferrari | 1:12.328 | 0.360 |
| 4 | Lewis Hamilton | McLaren-Mercedes | 1:12.656 | 0.688 |
| 5 | Felipe Massa | Ferrari | 1:12.677 | 0.709 |
| 6 | Robert Kubica | Renault | 1:12.882 | 0.914 |
| 7 | Jenson Button | McLaren-Mercedes | 1:13.206 | 1.238 |
| 8 | Nick Heidfeld | BMW Sauber-Ferrari | 1:13.222 | 1.254 |
| 9 | Nico Rosberg | Mercedes GP | 1:13.333 | 1.365 |
| 10 | Michael Schumacher | Mercedes GP | 1:13.346 | 1.378 |
| 11 | Rubens Barrichello | Williams-Cosworth | 1:13.520 | 1.552 |
| 12 | Kamui Kobayashi | BMW Sauber-Ferrari | 1:13.610 | 1.642 |
| 13 | Nico Hulkenberg | Williams-Cosworth | 1:13.725 | 1.757 |
| 14 | Adrian Sutil | Force India-Mercedes | 1:13.741 | 1.773 |
| 15 | Vitaly Petrov | Renault | 1:13.818 | 1.850 |
| 16 | Vitantonio Liuzzi | Force India-Mercedes | 1:14.045 | 2.077 |
| 17 | Sebastien Buemi | STR-Ferrari | 1:14.304 | 2.336 |
| 18 | Jaime Alguersuari | STR-Ferrari | 1:14.578 | 2.610 |
| 19 | Jarno Trulli | Lotus-Cosworth | 1:14.984 | 3.016 |
| 20 | Heikki Kovalainen | Lotus-Cosworth | 1:15.101 | 3.133 |
| 21 | Lucas di Grassi | Virgin-Cosworth | 1:15.433 | 3.465 |
| 22 | Bruno Senna | HRT-Cosworth | 1:16.070 | 4.102 |
| 23 | Christian Klien | HRT-Cosworth | 1:16.082 | 4.114 |
| 24 | Timo Glock | Virgin-Cosworth | 1:16.150 | 4.182 |