Red Bull 'emotionally' backs Vettel: Webber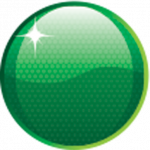 Australian Formula One title fighter Mark Webber has suggested that he remains Red Bull Racing's number two driver, despite his 14 point advantage over team-mate Sebastian Vettel with just two races in this year's F1 championship remaining.
Ahead of this weekend's Brazilian Grand Prix, Webber sits 11 points adrift of title leader Fernando Alonso, with Vettel a further 14 behind Webber. Both drivers are a chance of challenging for the title, however, the issue of team favouritism has been one of the hot topics of the 2010 season.
In Turkey earlier this year, Webber and Vettel famously collided, and three races later, the Red Bull team gave Webber's upgraded front wing to Vettel before qualifying after the German's wing failed.
While the team remains adamant that it will not support one driver more than the other, Webber was asked a press call today about whether he felt he had the same level of emotional backing as Vettel. Webber's response was; "It's obvious isn't it?"
With a maximum of 50 points up for grabs over the next two races, Alonso, Webber, Lewis Hamiton, Vettel and Jenson Button all remain mathematically within touch of the title.
On the topic of team favourites, Webber said that is was "human nature" for individuals to take sides.
"Of course when young, new chargers come onto the block, that's where the emotion is. That's the way it is," he said.
"Which is absolutely fine, because I've had a great opportunity and a great car to go and do some great things this year, and I have done that.
"I've got favourites in life. I've got people I like to be with. That's how it is. It's human nature."
Red Bull Racing's team principal Christian Horner has publically said on a number of occasions that there are no favourites in the team and that both drivers will be given equal opportunity.
Webber says that if the roles were reversed, he was not sure how he would feel about supporting Vettel.
"It's a tough question and a tough situation to know how you would do things," Webber said.
"There's a lot of really good people at this team and there's no getting away from the fact that we would love to win some championships this year.
"We're at different parts of our career as well, so it's not as easy as some might imagine. I'd need to think a lot further about that.
"For different reasons here and there, obviously Seb's never led the championship this year and I have, so whatever happens in all the races we've had, we've now got two races to go and that's what the scoreboard says.
"Whatever the best way we go about handling trying to win the championship, we'll see on the Monday after Abu Dhabi if it was the right way."
For more on this weekend's Brazilian Grand Prix CLICK HERE for Speedcafe.com.au's F1 Race Guide …