Magee: 2011 MotoGP season set to be best yet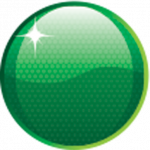 Former 500cc motorcycle star Kevin Magee says he can't wait for the 2011 Moto GP season, given the team line-up changes that have been announced in recent weeks.
With Australia's 2007 World Champion Casey Stoner moving across to Honda (a manufacturer that is steeped in Australian motorcycle history given the success of Wayne Gardner and Mick Doohan) and Italian ace Valentino Rossi's swap to Ducati, Magee expects the 2011 season to be one of the best yet.
"Next year will be interesting with (Casey) Stoner on the Honda and (Valentino) Rossi on the Ducati," said Foxsports and SPEED commentator Magee.
"Rossi wants to be the only guy to win three titles with three different manufacturers, I'm not sure if this is an accurate statistic but that's the way it looks.
"Add to that (Jorge) Lorenzo with the number one plate; it'll be a fascinating year."
Magee will be a busy man next year thanks to his role on Foxtel's newest channel, SPEED, which started broadcasting in Australia on Monday.
"SPEED channel is motorsport 24 hours a day, 7 days a week," said Magee.
"I'll look after a wide range of sports, there's plenty of content from the States and from here.
"It'll be great for the motorsport fanatic out there."
To read more on Kevin Magee CLICK HERE for this week's edition of 'Where are they Now?'