Ferrari World opens in Abu Dhabi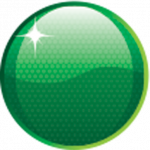 Ahead of its grand opening on November 30, Ferrari World, adjacent to the Yas Marina Circuit in Abu Dhabi has opened to the general public.
The world's largest indoor theme park features 20 rides under a 200,000-square metre Ferrari-red roof.
Ferrari World features the world's fastest roller coaster, Formula Rosa, the G-force ride that shoots thrill-seekers to heights of 62 metres, and the side-by-side coaster Scuderia Challenge . There are also Italian restaurants and the world's largest Ferrari store.
The park has been more than three years in the making, built by more than 6,000 workers who poured more than 185,000 cubic metres of concrete and more than 12,370 tonnes of steel to make it happen.
Ferrari World has a capacity of 10,000 visitors a day. That is set to be extended during the Abu Dhabi Grand between 12-14 November. It's also sure to be a 'must-do' for Australian V8 Supercar fans and team personnel in February.
The unveiling had been delayed for one week amid mourning for Sheikh Saqr bin Mohammed Al Qasimi, the Ruler of Ras al Khaimah, which is one of the United Arab Emirates.
Check out Ferrari World in this pre-opening video