Aussie motor racing magazine wins two awards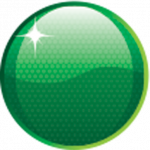 Long-standing motor racing magazine title Australian Auto Action has scored two gongs in the second-annual Australian Magazine Awards this morning.
Auto Action magazine won two awards for 'Motoring title of the year' and 'Niche title of the year.'
Editor Rob Margeit accepted the awards and said that he it was a great reward for his team.
"It's a testimate to the hard working team at Auto Action," he told Speedcafe.com.au.
"Their dedication and enthusiasm for motor racing knows no limits. Also, our publisher Michael Kozlowski needs to be recognised for his creative vision to produce such a quality magazine each and every week.
"I'm surprised, but it is very nice to get the recognition that I feel that Auto Action deserves.
"In my acceptance speech, I thanked Mark Webber for keeping motor racing interesting. One of the judging criteria is circulation year-on-year, and there's no question that Mark's success this year has contributed to an increase in circulation.
"V8's are very much still Auto Action's bread and butter, but having a successful Australian in Formula One has proved that our readership is more diverse and we're certainly happy to embrace Mark when he is successful."
Margeit has been a staff member of Auto Action since 2005 and has been the editor for three years.
To win the Motoring title of the year, Auto Action defeated Top Gear, 4×4 Australia, Unique Cars, Wheels and 4WD Action.
In the Niche category (for publications with circulation under 20,000), the other finalists were Freshwater Fishing Australia and Runner's World.
The complete list of category winners were: Money Magazine (business and current affairs), Australian PC User (computing and games), Delicious (food and entertainment), Rolling Stone (general interest), Women's Health (health and family), Better Homes & Gardens (home and garden), Men's Health (men's), Australian Auto Action (motoring), Vogue Australia (women's fashion), Famous (women's lifestyle), Dolly (youth/kids), Good Weekend (newspaper inserted magazines), Masterchef (launch of the year), House & Garden (u-turn of the year), Australian Auto Action (niche), Emporium (custom publishing).
To view the entire list of winners, CLICK HERE