Atkinson boys back together for China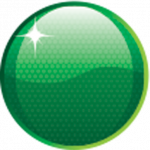 For the first time since 2004 Chris Atkinson will be joined in a rally by his older brother Ben as his co-driver this weekend.
Ben will step into the co-drivers seat usually filled by Stephane Prevot, who has other commitments at the Cyprus Rally this weekend, aboard the Proton entry in the season ending event of the Asia Pacific Championship in China.
"With Stephane already committed to doing another race this weekend I was left to find another co-driver so I called up Ben and he's stepping into the seat," said Atkinson.
"It's been six years since we've worked together but we've both been rallying during that time so I'm sure we'll be right on the notes.
"We've both been to a couple of WRC events recently helping a friend of mine Ken Block out with his gravel notes and we've worked well together, so I'm really looking forward to the weekend ahead."
During the formative years of their career the pair worked closely and enjoyed success in the Super 1600 category in the Asia Pacific Championship on two occasions and finished runner-up in the Australian Championship in 2004.
The pair then went their separate ways with Chris moving to the Subaru World Rally team while Ben joined with Cody Crocker to enjoy further success in the Asia Pacific Championship.
After showing glimpses of the true promise of the Proton machine throughout the year, including impressive showing of speed at Rally Queensland, Atkinson is keen to finish the year on a high this weekend.
"It's been very much a learning year for both myself and the team. I've been learning how to drive a Super 2000 car while the team has been developing it," said Atkinson.
"We have been close to wining a few events this year and it would be nice to finish the year on a high. After all the hard work they've put in Proton really deserve a good result and hopefully we can give it to them here."
The Atkinsons will begin their campaign this afternoon with the event continuing across the weekend.