Ganassi IndyCar crew member visits GC600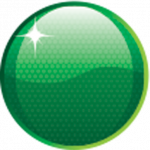 An interested observer at last weekend's Armor All Gold Coast 600 was Team Chip Ganassi Racing IndyCar crew member Blair Julian.
Julian attended the event as a guest of Scott Dixon, having worked with his fellow Kiwi in American open-wheel racing since the end of 1998.
Together, the pair have won championships in Indy Lights (2000 at PacWest Racing) and IndyCar (2003 and 2008 with Ganassi), as well as the 2008 Indy 500.
As a part of his crew role, Julian changes Dixon's right rear tyre during IndyCar Series races. He said that checking out the V8 Supercar Championship Series was an enjoyable experience.
"It's good to have a look around at a different series and try to find some different ideas," Julian told Speedcafe.com.au.
"The scheduling worked out perfect for me. I had to shoot home for my dad's surprise 60th birthday party, so I thought it'd be a good idea to have a look at the racing and the sites, and take it all in."
Due to Ganassi's switch from CART to the Indy Racing League in 2003, Julian's only recent experience of the Gold Coast event was in 2008, when the IndyCar Series made a non-championship appearance at the venue.
"It's a little different being here as a spectator this year, and being able to get around and actually have a look and watch he guys work a little bit more," he said.
"When I was here with the IndyCars I didn't really get much chance to get out and have a look around because we're working so much. It's good to be able to stand back and see it from a different point of view."
Ever the mechanic, Julian was more interested in the inner workings of the cars than the size of the V8 Supercar 'show'.
"I knew it was a huge thing here, by the following and the support from manufacturers and the sponsors," he said.
"But I haven't had any opportunity prior to this to have a look at the cars mechanically and see how they're put together, and what sort of equipment and technology they're using. I really didn't know how they did things here."