Celebrity drivers for Aussie Racing Cars finale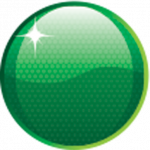 The final round of the Aussie Racing Cars Series will be held this weekend at Queensland's Morgan Park Raceway, with a number of celebrity drivers competing.
V8 Supercars driver Jack Perkins, former Australian Drift champion Beau Yates, Ben Grice (son of Bathurst 1000 winner Allan), Chinese import MA Qinghua and Sports Sedan stalwart Anthony Macready will join the regular Aussie Racing Car drivers, making up a capacity 32 car field.
Perkins will get back behind the wheel of the #14 Toyota Aurion. He missed a round due to his V8 commitments clashing and sits in 11th place in the series. He won the last round Eastern Creek.
For Yates, Grice, Qinghua and Macready, it will be their debuts in the pint-sized Aussie class.
In terms of the outright title fight, Australec Switchgear's Kyle Clews currently holds a slender two-point lead over Eagle One-backed Adam Gowans. Brad Ward and Peter Carr remain the only other drivers capable of snatching this year's title.
At Morgan Park this weekend, Ward will test a new sized wheel on the Aussie Racing Cars, with the possibility of a change of regulations for 2011.
On his own car, Ward will test a 15-inch wheel, a step up from the 13-inch rims that have been the standard on the cars for the past 10 years.
The Morgan Park meeting will be held alongside the final round of the Queensland state circuit racing championships.
For more on the Aussie Racing Cars' international future CLICK HERE