Brazilian GP F1 Race Guide Available Now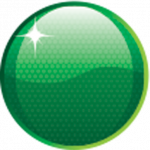 Speedcafe.com.au's Brazilian Grand Prix F1 Race Guide is available now, free to download and view.
This round's Race Guide – the penultimate round of the 2010 Formula One World Championship – looks at Ferrari's title leader Fernando Alonso. The two-time world champ secured both of his titles at Brazil's Interlagos circuit in 2005 and 2006, and is the only man who can wrap up the title this weekend.
Will history be repeated?
Not if Red Bull Racing has anything to say about it. After a difficult double DNF at Korea, Mark Webber and Sebastian Vettel will be aiming to reel in Alonso's slender, but handy title lead.
Also in this round's F1 Race Guide includes retro photos, opinion, statistics and a funny quote about former F1 winner Jean Alesi.
The Speedcafe F1 Race Guide is possible thanks to our Platinum Partners Orrcon Steel, IRWIN Tools, Pirtek, Vodafone, Jack Daniel's and Castrol EDGE.
CLICK HERE to view this round's F1 Race Guide – exclusive to Speedcafe.com.au.