V8 merchandise reaches new heights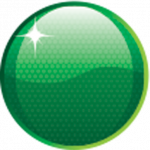 V8 Supercar merchandise has gone to new heights with a group of Mount Kilimanjaro porters adorned with a range of team jackets and jumpers for the climb of Africa's largest summit.
Situated in north-eastern Tanzania, Mount Kilimanjaro is the fourth most prominent mountain in the world, rising 5,882 metres (19,298 ft) from the base and is one of the most trekked peaks on the planet.
Those who have climbed speak of not only the challenge of making the summit, but also the legendary porters who carry all the luggage and equipment for each group.
These porters are often impoverished Tanzanians who depend on this labour-intensive employment in order to feed themselves and their families.
Thanks to the Kilimanjaro Porters Assistance Project (KPAP), a recent delivery has included some V8 merchandise from the last few seasons. Not only has the clothing ensured the porters are kept warm and dry – but it has also added plenty of colour during trips up the mountain.
A delivery of Britek Motorsport merchandise from 2007 and '09, was welcomed by porters prior to a trek in October. 
During the mid-season break a number of V8 team personnel travelled to Africa and took on the Mount Kilimanjaro. Prior to their departure they heard of the KPAP and packed extra clothing to give to the porters as a 'thankyou'.
If you have some extra V8 Supercar clothing that you no longer need check out the Kilimanjaro Porters Assistance Project by clicking here