V8 Supercars star to make Sprintcar debut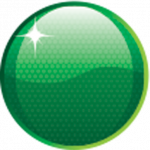 Tim Slade will make his 360 Sprintcar debut this coming season, competing in shows at Adelaide's Murray Bridge Speedway.
The Wilson Security Racing V8 Supercars driver has struck a deal with local South Australian car owner Ray Bartlett to compete in the 360 All Star Championship at Murray Bridge, as well as other selected events.
The SA-born driver will make his speedway debut the week following the final round of the V8 Championship Series in Sydney.
Slade told Speedcafe.com.au that he is looking forward to his dirt debut.
"Myself, Moff (James Moffat) and Jack (Perkins) followed the tour a bit last year, so they contacted me and were pretty keen for me to do something," he said.
"Adrian Brien Ford is on board as the major sponsor, and with my Ford connection, it all worked out perfectly.
"I just want to do as many shows as we can over the Christmas period before I have to get back into doing my usual thing."
Slade has never raced a Sprintcar before, but he isn't a complete rookie.
"I've driven a couple before. I drove one of Geoff Kendricks cars in Perth, and I did about 10 laps of Dude's (Paul Morris) car at Archerfield. That was quite good fun," he said.
Slade will begin his Sprintcar career in the 360cc engine, but there is a chance he could step up.
"I'm pleased that I'm able to jump into 360 first, because 410 straight off the bat would be a bit out of control. It would probably drive you more than you'd drive it – at the start anyway," he said.
"Ray has a new Cool chassis and a 410 engine, so depending on how it's all going, we might be doing the second round of World Series in January at Speedway City.
"But like I've said to a few people, I'm under no illusions on how tough it's going to be. I have a lot of respect for those front-running guys. We'll just take it as it comes, get as many miles as we can and have a bit of fun with it.
"I'm looking forward to the last few round of the V8 Supercars as well … but bring on the summer!"