Jamie Whincup: Lessons, soft tyres and points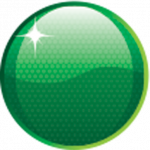 TeamVodafone's Jamie Whincup is six races away from making history – winning the V8 Supercars Championship Series two-year straight in different makes of cars.
There's over 1100km of racing – and James Courtney – to overcome before he can claim that, and as he told Speedcafe.com.au's Grant Rowley, there's a long way to go.
SPEEDCAFE: This time last year you'd just left the Gold Coast with your tail between your legs after a shocking round. The championship battle was tight, but you seemed to grow another leg, eventually taking the title …
JAMIE WHINCUP: Well, I'd actually come off two difficult rounds last year. Bathurst wasn't bad, but it was the first one we hadn't won in a while, and then Indy was probably the worst race of my life.
We'd had a tough patch, but the tough times enabled us to really fight on strong.
This year, going into Bathurst and Gold Coast, I'd learnt a lot from last year's experience and really changed my approach which helped tremendously.
SPEEDCAFE: With all that on board, how do you approach the last few rounds of this year's championship?
JW: The key now is to keep on the attack. We were happy with most things on the Gold Coast, and now we head down to Tassie where I'm sure it's going to be more of the same – just a hard fought battle.
SPEEDCAFE: You've had some success in recent times Tasmania. Is winning your mentality from here?
JW: No. We always goes out to try and win, but we just need to put in our best performance. At the Gold Coast, we didn't have the quickest car on Sunday, but we put in our best performance and somehow stood on the top step of the podium.
We'll definitely go there with confidence because we've had some success there in the past. We've also had an excellent run at Sandown as well, but in saying that, we're back on the soft tyre which James Courtney has proven to be very quick on. Symmons is such a short little track – it all comes down to doing a good job over the weekend. If you qualify poorly, you're in a bit of trouble.
It will come down to who puts in their best performance.
SPEEDCAFE: You recognised that James has had success on the soft tyre, but his best results have been rounds where it was a full soft round. Symmons and Sandown will only have limited soft tyres available. Will that bring him back to the field?
JW: Yeah, I think so, but in saying that, as the year has gone on I feel we've made good improvements in the soft tyre.
James will be strong, no doubt. We want him to put in his best performance, and we want to try and go one better. I know they will be quick – they use the same chassis as us, even though it has a different body over the top.
As I say, they are going to be there and going to be strong. It's just a matter of us being stronger.
SPEEDCAFE: Have you looked at the points? There's still plenty of points of offer, but there's only six races to go …
JW: We're definitely looking at the points. I've ignored them all year, but after Bathurst, we've realised that we're still in contention, and now it's about trying to get as many points as we possibly can. It might sound a bit boring, but that's what it's all about at this time of year.
71 points – in some ways it's a lot – in some ways it's not many. It's a lot to get back if James is consistently at the front, but if he has a bit of my luck that's been going on this year, then it's not a big gap at all.
Time will tell. I feel it will be close. I reckon we'll go to Sydney and it will be down to the wire for the last race.
The other big factor that we can't forget about is that we have (Craig) Lowndes and Mark Winterbottom. All it's going to take is a DNF from myself or James and Lowndesy and Winterbottom are going to be right there. I see it as a four-horse race at this stage.