Hispania secures Williams F1 gearbox deal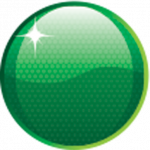 New Formula One team Hispania Racing has reached an agreement with Williams F1 to supply it with its transmission technology for 2011.
The arrangement is said to extend the lifecycle of the current Cosworth engine technology – used by both Williams and Hispania.
"This is a logical partnership given Williams and Hispania's mutual relationship with Cosworth," said Williams F1 CEO Alex Burns.
"Our gearbox technology has consistently proven itself as both competitive and reliable, and hence this agreement will be a positive development for both organisations."
HRT F1 Team Principal Colin Kolles said that the gearbox technology announcement is a positive step for his team.
"This technical partnership is a significant step forward for Hispania Racing, HRT F1 Team to improve its performance," he said.
"We are very happy to do this together with an engineering company and race-team like Williams F1, which has an impressive track-record and astonishing heritage."
Hispania Racing made its debut in Formula One at the start of this season, one of three new teams joining the F1 ranks. To date, the team has been the worst performing of the new outfits, however, this move to join forces with Williams F1 is a positive step.