Cash on the line in Kalgoorlie this weekend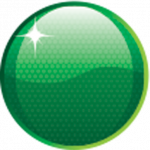 A number of Australia's top kart racers are headed to Kalgoorlie in Western Australia for the fifth annual Dash for Cash this weekend.
Some of the high credentialed names heading across the Nullabor for Australia's richest karting event include CIK Stars of Karting Series front runners Kyle Ensbey, Jason Pringle, Jordie Lindstrom and Justin Ruggier along with Italian Roberto Tonelli.
"I'm keen for the cash and want to bring it back to Queensland," said Ensbey.
"I've never to been to Kalgoorlie a lot of people rave about the track so I'm really to looking forward to getting over there.
"It's a good field of drivers, a lot of the top guys from the CIK Stars of Karting Series will be there so the racing will be pretty intense.
"The format is unique which will be kind of cool as well. The club, and especially Michael Patrizi from a Gearbox point of view, has done a great job and it should be a really good weekend."
Like his Eastern states counterpart, Pringle will also be making his Kalgoorlie debut this weekend.
"I've neve been to Kalgoorlie before, everyone I speak to says that the track is very exciting so I can't wait to get over there," said the Victorian.
"I land there at midday on Friday and then head straight to the track to begin preparations. The format for the racing is pretty unique and should produce some great racing."
Of the local drivers Hayden Patrizi, Anthony Martin along with Wayne and Courtney Gough are expected to take the fight up to the visitors in their respective categories. Patrizi will also be joined on the grid for the Gearbox category by his older brother Michael.
"It's always good to take on the best drivers on a track that I know very well and this event is certainly growing into one of the 'must attend' events on the Australian karting calendar," said Patrizi.
"There is a strong field of 22 drivers this weekend, which includes my brother Michael. The last time we raced against each other was back in 2003 and he flogged me, I'm hoping to be able to get one back on him this weekend."
More than 250 entries have been received for the event across 17 categories, including some strong fields in both of the 'main events' for the Clubman and Gearbox categories.