John Force heads big wins in Las Vegas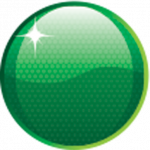 Championship-crucial wins by John Force, Tony Schumacher, Greg Anderson, and LE Tonglet capped a day of high drama at the NHRA Las Vegas Nationals, the second to last event of the 2010 NHRA Full Throttle Drag Racing Series
Championship scenarios were foremost on everyone's mind, and the races got a shake up across the board. The Funny Car battle went as advertised, with first-place Matt Hagan and second-place John Force working their way through the ladder to face off in the final round, which Force won to cut Hagan's lead to 37 points headed to the Automobile Club of Southern California NHRA Finals in two weeks.
Anderson entered as the points leader in Pro Stock and only improved that, going from 38 points to 115 points ahead of Mike Edwards with a final-round defeat of teammate Jason Line. Edwards' hopes for a successful title defence in Pro Stock took a hit when he lost on a holeshot to Greg Stanfield in round one and Anderson capitalized to his fullest.
Tonglet, who has now reached the final in all five championship playoff events and won four of them, cut points leader Andrew Hines margin from 72 to 34 when he defeated Matt Smith in the final.
Top Fuel points leader Larry Dixon's championship hopes improved when second-place Cory McClenathan broke a valve keeper and dropped a cylinder in a round-one loss to Australian newcomer Mark Mariani, but Dixon's gain was only 20 points as he, too, dropped a cylinder in round two and fell to Dom Lagana. Schumacher then emerged as Dixon's newest threat by winning the event and moving past Cory Mac into second place. Schumacher is now 85 back of Dixon while McClenathan is 106 back. A driver can earn a maximum of 150 points at an event, so both are still technically, but not realistically, in the championship race.