V8 young gun to contest NZ series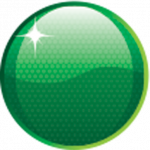 17-year-old Fujitsu V8 Series driver Scott McLaughlin will contest this summer's New Zealand V8 Championship as he aims to develop his skills towards a fulltime drive in the V8 Supercars Championship Series.
The Kiwi will contest the BNT NZ V8 Championship driving for Nigel Barclay's new Racing Projects team. McLaughlin, the youngest ever Fujitsu V8 Supercar Series driver, will join the former Paul Morris Motorsport team manager's new team alongside Kayne Scott, with both cars enjoying support from Fujitsu.
"I'm really looking forward to it," said McLaughlin.
"I've been wearing my simulator out practising all of the New Zealand tracks and it will be great to race back home again. Looking to learn from the closeness of the racing, but feel I can be quite competitive once I get my head around driving the cars.
"They don't have as much power as a V8 Supercar, but they are the same size so the program will certainly assist my 2011 plans, although it will be a bit strange driving a Holden!"
Barclay is excited to have McLaughlin aboard his brand new team.
"He's impressed me with his maturity, and we will do everything we can to help him succeed," said Barclay.
"We will be announcing the sponsor line up next week and unveiling the car so this is an exciting time for all of us at Racing Projects."
The seventeen-year-old Gold Coast-based driver will be the second youngest driver to contest the NZV8 series, and having gained valuable miles driving his Stone Brothers Racing prepared Fujitsu Falcon will be looking to use the BNT Championship to hone his skills in unfamiliar territory.
McLaughlin's New Zealand program has received the vote of approval from his Stone Brothers Team and team co-owner Ross Stone believes Scott will benefit enormously from the summer season of racing, and might just spring a surprise or two.
"Scott has shown great promise this year and some real speed, said Ross Stone.
"A season racing in New Zealand will allow him to experience door-handle to door-handle racing and hone his race-craft in time for an all out assault on next year's Fujitsu V8 Supercar Series. The depth of driving talent in the NZV8 field is strong but I'm sure Scott will cope just fine and surprise a lot of people with his focus, commitment and speed."
McLaughlin will also enjoy the support of Greg Murphy who will act in a mentoring capacity.
The Gold Coast-based Kiwi's first race will take place at Pukekohe on November 5-7.